Fernando Alonso welcomes Kimi Raikkonen to Ferrari and says farewell to Felipe Massa
Spaniard to form mouthwatering line-up alongside Finn next year
By Pete Gill
Last Updated: 11/09/13 3:53pm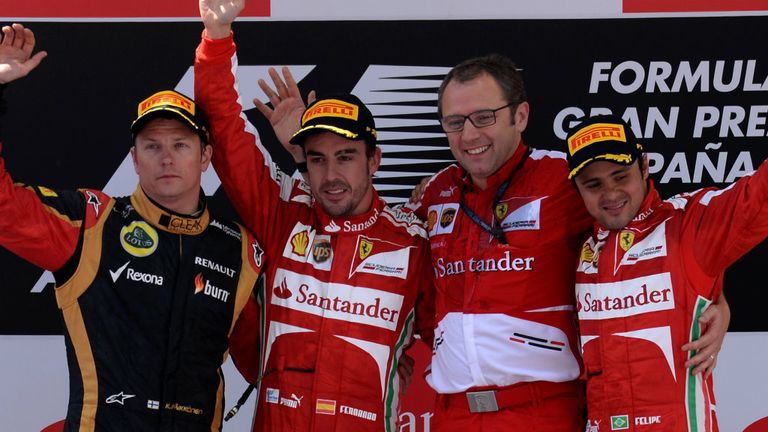 The fascinating dynamics of the Alonso-Raikkonen partnership will be closely scrutinised next season as Ferrari pitch two World Champions together for the first time since the 1950s.
In his first public remarks since Ferrari officially confirmed that Raikkonen would be returning to the team he left in 2009, Alonso commented: "I'd like to welcome my new travelling companion: together, starting next year, we will have to tackle a very demanding technical and racing challenge."
The Spaniard's preference for the retention of Massa is an open secret, and Alonso was fulsome in his praise of the veteran Brazilian as he bade his long-time team-mate farewell.
"I want to thank Felipe for all the support he has given me and the team during this journey we have made together over all these years," Alonso said.
"Come the end of the season, it will not be easy to say goodbye to a team-mate like him. He has always been truly professional and loyal to the team and I am sure that right to the end, he will do his utmost for the Scuderia that he loves so much."
For his part, Raikkonen hailed Alonso as a "great driver" as he looked ahead to rejoining the team for next season.
"I can't wait to be driving a Prancing Horse car again and to reacquaint myself with so many people with whom I had such close links, as well as working with Fernando, whom I consider a great driver, in order to bring the team the success it deserves," Raikkonen commented.