Stefano Domenicali says Kimi Raikkonen is 'very happy' to return to Ferrari in 2014
Finn left the team in acrimonious circumstances in 2009
By William Esler
Last Updated: 11/09/13 9:55pm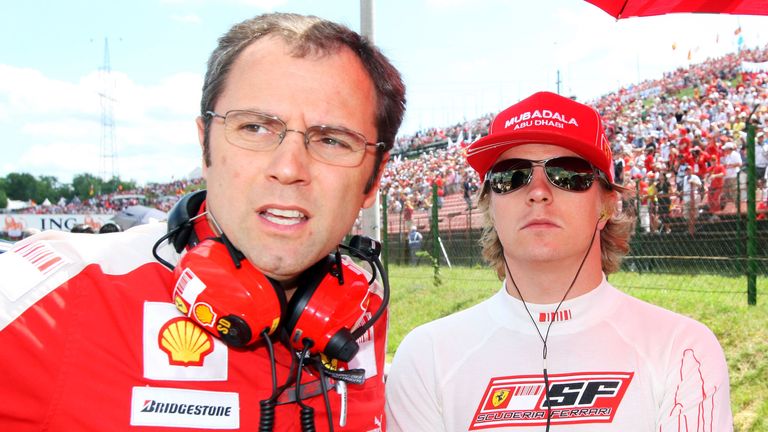 It was officially announced on Wednesday that the Finn would be replace Felipe Massa at the Italian team next season.
The 33-year-old left the Scuderia in acrimonious circumstances at the end of the 2009 season to make room for Fernando Alonso - the man he will partner next year.
"I am pleased to welcome Kimi back to the Scuderia, the team with which he won his World Championship title," Domenicali told Ferrari's official website.
"I sense he is very happy to be returning to Maranello and very determined to tackle the work that awaits him in the best way possible."
Raikkonen's arrival means Massa's eight-year stint as a race driver at Ferrari comes to an end, but Domenicali says the Brazilian will always be part of the family.
"I wish to thank Felipe with all my heart and also on behalf of all our fans around the world, for the extraordinary job he has done for the team over so many years," Domenicali added.
"Felipe has always behaved like a real team player. Together we have lived through some great times and also a few dramatic moments, which have helped to cement a truly unique relationship on both a professional and personal level. He will always be part of our family and we wish him all the very best for the future.
"Now we must concentrate all our efforts on the remaining seven races of the season and we know that, as always, we can count on Felipe's contribution, while we work together to reach our goals. Our determination will not waver one iota right to the very end."