Eric Boullier says he has no bitter feelings after Kimi Raikkonen opted to join Ferrari
Finn will leave Lotus at the end of the season
By William Esler
Last Updated: 13/09/13 10:43am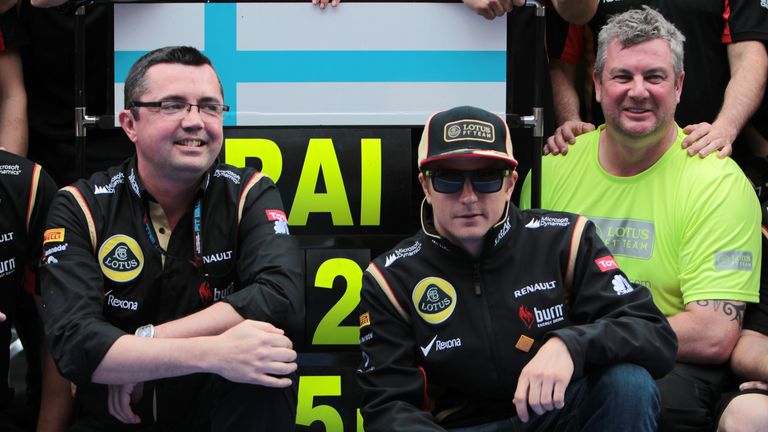 The Lotus Team Principal gave the 33-year-old a way back into the sport last season after two years spent rallying - something he admits was a risk, but Raikkonen quickly showed he had lost none of his race craft, and his performances have earned him a return to Ferrari.
Whilst disappointed to be losing his star driver, Boullier says there are no hard feelings between the pair.
Not at all," he told Lotus's official website.
"Two years ago, when we decided to sign him, quite a few people thought we were crazy. And what happened in the end? We've been working with an amazing racer, who scored points for the team 27 times in a row, won two races, put motivation at a very high level at Enstone, and got on very well with his team-mate.
"Now, it's time to think about the future. You know, we remain a medium-sized team and there are some areas in which we're not in a position to fight against the other top teams just yet. We've had Schumacher, Alonso, Raikkonen. New champions will join the list here soon I'm sure."
As for a potential replacement for Raikkonen, Boullier says the team are fortunate to have a lot of interest in the seat.
"We are currently in discussion with a few people and will make a decision shortly," he added.
"We are in the privileged position of being the most desirable team on the grid with a seat available, so we are therefore in no rush to announce anyone without establishing what will be the best for our team and the future."