Fernando Alonso seeks contract extension with Ferrari beyond 2016
But Perez's seat at McLaren still not safe despite Alonso rejection
By Pete Gill
Last Updated: 22/09/13 4:41pm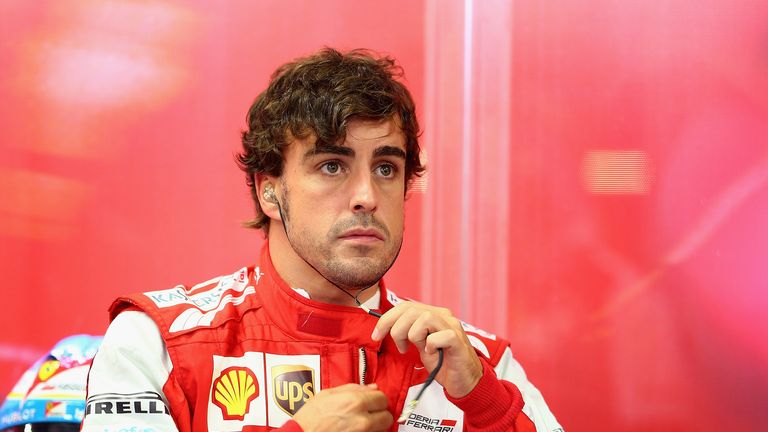 Rejecting the opportunity of a return to McLaren after Martin Whitmarsh, the team's boss, went public with his wish to re-sign the Spaniard, Alonso insisted on Thursday that he will still be at Ferrari next year despite the appointment of Kimi Raikkonen as Felipe Massa's replacement.
Alonso will be 35 when his current deal with Ferrari expires - the sort of age when drivers have traditionally turned their attention to life after F1. But taking encouragement from the recent longevity of Michael Schumacher and Mark Webber, Alonso believes his F1 career could continue for many more years.
"We are working very closely on arriving at that situation because I hope to end my career in Formula One with Ferrari. To sit together and to try to do it, that's my desire, and the team has expressed to me more or less the same desire when we talk about this. That will be a good thing to achieve," the two-time World Champion told The Observer.
"There have been people racing until 38, 39, with no problems. Mark (Webber) is one of the examples, he has been very competitive, and Michael (Schumacher) also came back at a good age. So 35 is still a good age, so if I keep the motivation and enjoying the sport, like I'm doing now, when the time arrives we will see."
Meanwhile, Whitmarsh has revealed that Sergio Perez's seat at McLaren is still not secure for next season despite the team being rebuffed by Alonso.
The Mexican has disappointed since replacing Lewis Hamilton alongside Jenson Button, whose contract for next year has been signed, and McLaren are still considering whether to exercise their option on the youngster or promote from within - just as they did when Hamilton was thrust into the limelight in 2007.
Stoffel Vandoorne, the 21-year-old Belgian who joined McLaren's Young Driver Programme at the start of year, and Kevin Magnussen, who currently leads Vandoorne in the Formula Renault 3.5 series, may not be household names, but it seems McLaren are giving serious consideration to appointing one of them as Button's next team-mate.
"They are in the frame," confirmed Whitmarsh. "We are very fortunate at the moment that we have some fantastic young talent coming through and they deserve to be in F1. We have in Kevin and Stoffel two of the hottest talents not in F1, and certainly it is our ambition to get them into F1."