Fernando Alonso doesn't anticipate problems adapting to new breed of F1 cars
Ferrari star also insists he will race in the team's interests
By Mike Wise
Last Updated: 25/01/14 6:40pm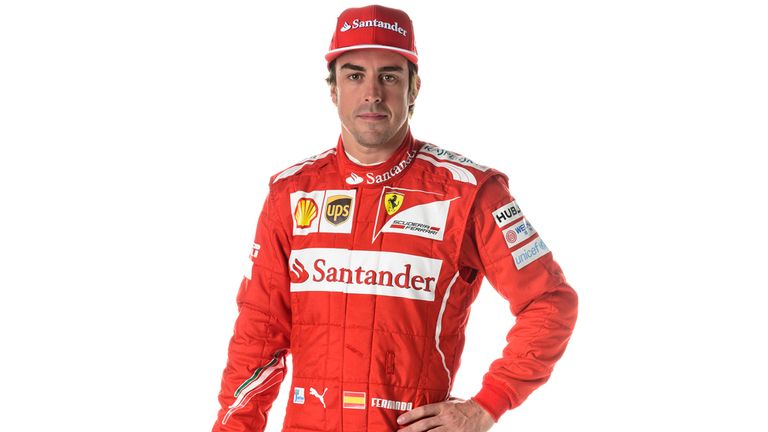 The Spaniard, now a veteran as he embarks upon his 12th season in the sport, says his experience is proof enough of his adaptability - a quality he'll have to rely this year given the switch to V6 turbo hybrid cars.
The fact drivers must now race with less fuel is another major consideration - and not perhaps a welcome one for those who, like Alonso, remember when fuel stops were allowed and tyres were developed for ultimate performance.
The latter has certainly not been the case since Pirelli was asked to spice up 'the show', but although the technical shake-up offers the prospect that F1 will move even further away from a flat-out ideal, Alonso is keeping an open mind.
"We've been through some different driving styles, or some different Formula 1 eras, with the V10s, then we went to the V8s and the very high performance tyres. Then we've been to a single tyre manufacturer with a little more difficulty to manage the tyre and now we go to the V6 and the turbo," he said at the launch of Ferrari's F14 T on Saturday.
"All the cars were different to drive, all the cars were more fun in some areas and more boring and more tricky in others. We'll see. Everything is there to discover and at the moment it's difficult to say whether we'll like driving these cars more or less."
With Kimi Raikkonen re-joining the Scuderia, meanwhile, Alonso also accepted the dictum laid down by Ferrari President Luca Di Montezemolo that both World Champions race in the interests of the team.
Since it was announced last September that the Finn would return to Maranello, there has been speculation that his arrival would ruffle the feathers of Alonso, who always held the upper hand over previous team-mate Felipe Massa.
"There is not any way of preparing anything, or any way to answer the question straight away, but we will follow wherever the team priority is and we will try to do our best to win both Championships and bring back to Ferrari some of the success Ferrari had in the past," Alonso said.
"The best way to achieve that is to race each other at 100 per cent level at every race and try to always bring back the points to the team and to ourselves.
"To do that, we need to work in perfect harmony and follow what the team priority is and the team will tell us."
Regardless of the multiple changes that teams are working hard to understand, Alonso also predicted renewed rivalries with the likes of Sebastian Vettel and Lewis Hamilton in 2014.
"Normally, we see one or two teams that have a little bit of an edge compared to the other ones. So I expect some of the top teams to be the main opponents again this year. No surprises on that: they will be strong," he added.
"Same with the drivers: I think it's always that some drivers do a fantastic season, like we see every year. The normal ones are always on the top performing very well.
"We've seen Sebastian be World Champion for the last four years, so he will be very strong again. Hamilton will also be competitive.
"It will be interesting to see how the cars perform but now in January, before we've even started testing, I think you need to count everyone and have a lot of respect for all of them, because we will have strong competition.
"But we need to believe and have confidence in ourselves as well and we'll see what we can do."
The Sky Sports F1 Online team will be providing live commentary of all three winter tests, starting in Jerez on Tuesday January 28, with live updates from trackside also on Sky Sports News.