Fernando Alonso welcomes comments from Daimler boss suggesting he's best in F1
But Ferrari star wonders why there's nothing similar from those "that are supposed to be close"
By Mike Wise in Monaco
Last Updated: 22/05/14 8:43am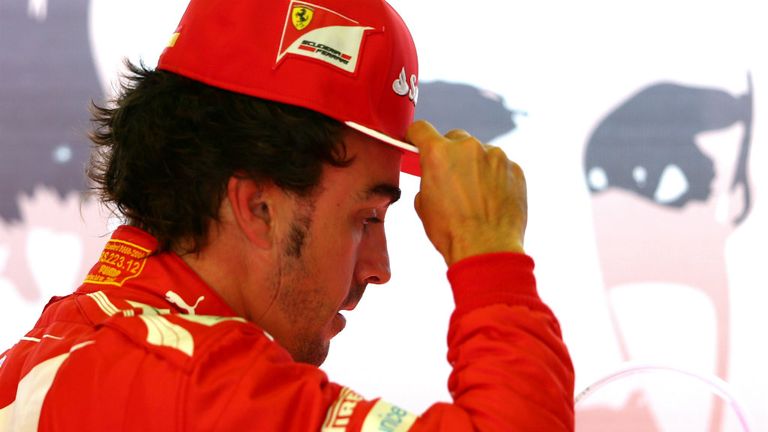 Alonso was asked on Wednesday about Zetche's words of praise, which were reported in the Spanish media. Daimler is the parent company of Mercedes, whose team is currently dominating Formula 1 with Lewis Hamilton and Nico Rosberg.
"It's always welcome when people see your job in a good way and respect what you try to do and what you try to achieve," Alonso said. "Sometimes it's strange to see good comments and good compliments from people from outside and from the other side that are supposed to be close to you, there are the opposite comments.
"It's motivating. It's motivating for me and it's good to receive good comments. But it's funny when you see the opposite in your closest friends."
A lack of warmth from those "close" to Alonso is bound to be interpreted as a veiled reference to Ferrari President Luca di Montezemolo, who issued a public rebuke to the double World Champion last summer after he criticised his car.
The 32-year-old, whose contract with the Scuderia expires in 2016, has been linked with a move to Mercedes recently, although Silver Arrows team boss Toto Wolff played it down at the Spanish GP.
Alonso stopped short of open criticism this time but with Ferrari once again forced to play catch-up, he instead listed areas in which he feels they must improve.
"We are in a low performance situation. So many things can be improved, can be done better than what we do at the moment. Starting from the power unit, aerodynamics, approach to the weekend, the starts...so many things at the moment where we're not in the place we want to be," he lamented.
"We want to make those improvements as soon as possible because we still think there's a long way to the end of the championship, many races to come and if we do improve some areas where there are a lot of margins to improve, we can still have some good races and good results."
Looking ahead to the weekend, Alonso added: "I think at Monaco there is a different scenario compared to other races; it's a bit more open for some of the teams after the domination of Mercedes.
"[But] they are still the biggest favourites, no doubt."