James Allison says removing FRIC wouldn't shake-up F1 field for long
Ferrari chassis director reckons teams will find a way around change soon enough
By Mike Wise at Hockenheim
Last Updated: 19/07/14 9:40am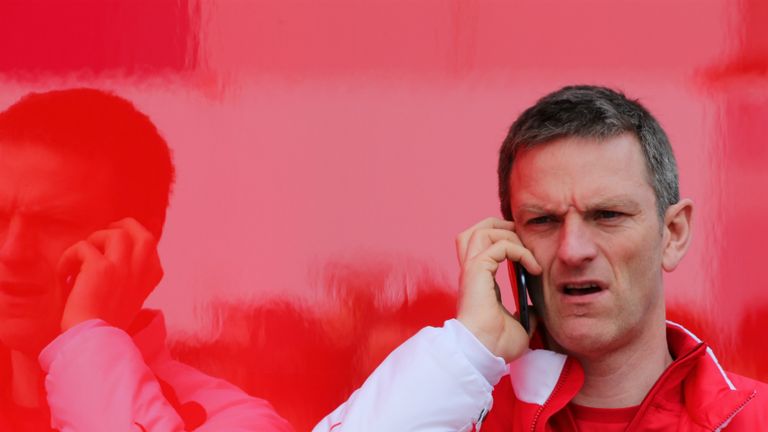 James Allison has given his reaction to the clampdown on FRIC suspension systems, with Ferrari's chassis technical director thinking that any shake-up of the F1 field would be short-lived.
"I think it tends to make everyone understeer a bit more, because everyone's front ride height will be a bit higher than it otherwise might have been," Allison said at the German GP.
"I think it's too early to say whether it shakes things up or not. If it does, my guess is that it'll be fairly short-lived because people get used to it and figure out a way to get their cars set up without FRIC."
With the FIA's move to outlaw front-to-rear interconnected suspension systems dominating the run-up to this weekend's race, talk has centred on why the governing body acted and its timing.
Chief among the theories was that Mercedes' rivals wanted to rein in the runaway championship leaders, who are said to have had the most advanced FRIC system of all.
If so then it had little effect on Friday at least, when Lewis Hamilton and Nico Rosberg once again set the pace in both sessions at Hockenheim.
Allison and Ferrari reckon that cost-saving was in fact behind the governing body's move, along with a concern that FRIC had become so advanced in some instances that it had started to affect aerodynamic performance illegally.
"The way you should read what the FIA have done is that they've taken a view mid-season about a piece of hardware that's been on the cars for several years," he said.
"Probably the view was originally prompted by a desire, in all this discussion we've had about cost-saving, that we try to limit development on a part of the car that was absorbing resource.
"They've taken a view to try to remove that area of expenditure and have looked more closely at whether or not that piece of suspension is primarily an aerodynamic aid or a piece of suspension."
The FIA was also mindful of lead times for designing and building next season's cars according to Allison, who has responsibility for the Scuderia's 2015 chassis.
"They've reached their view about it, I think, with the intention of making it illegal for next year, or making everyone realise that it shouldn't be on the cars for next year," he said.
"They chose their timing really in a way to be kind to us so that everyone would know - everyone had clarity - when designing next year's car, about what the layout should be."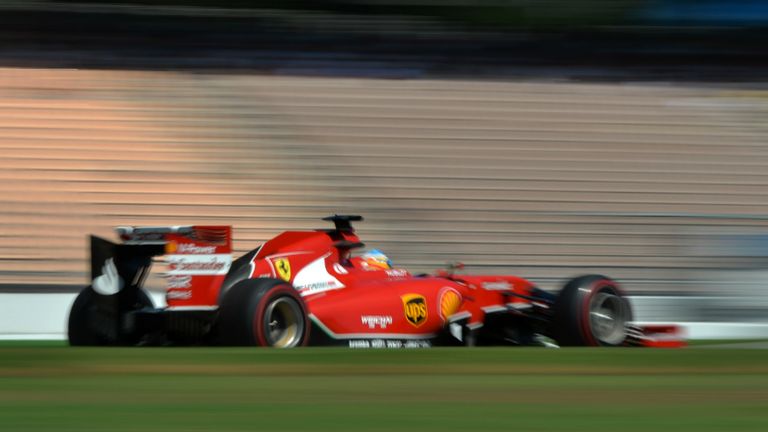 Moves to ditch FRIC started last week when FIA technical delegate Charlie Writing questioned its legality in a letter to teams.
He did leave open the possibility that it could be used for the balance of the current season provided teams agreed not to protest each other, but a unanimous decision could not be reached.
That left open the prospect of a protest this weekend, but Allison insisted the eventual outcome was always clear once one team – McLaren – said they would remove their system.
"The fact that they have gone down that path to be kind to us and give us advanced notice for 2015 led to the situation we had this weekend, where we arrived with a little bit of uncertainty about how we would all approach it," he added.
"But in the end, once one person broke ranks and said, 'We're not fitting it' it was fairly clear what was going to happen with the rest of us."
Watch the 2014 German GP live only on Sky Sports F1. Extensive coverage from Hockenheim continues with Qualifying from 12 noon on Saturday.