Horner favours customer cars
Red Bull Team principal Christian Horner believes the return of customer cars could be used to successfully control costs in Formula One.
Last Updated: 17/03/12 2:29pm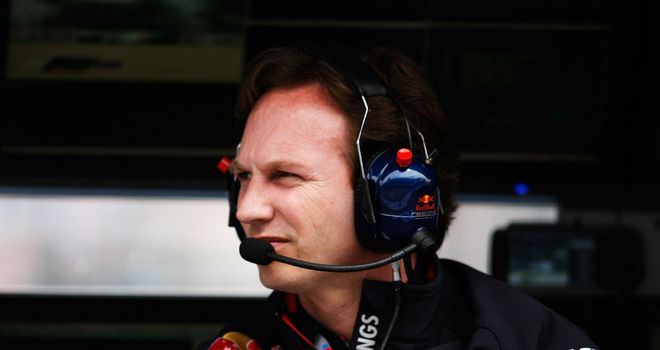 Red Bull Team Principal Christian Horner believes the return of customer cars could be used to successfully control costs in Formula One.
The idea is not a new one, with Toro Rosso running as Red Bull's junior team until 2008 when regulations forced them to go their own way.
But with teams such as Marussia and HRT continuing to struggle even though they are now in their third year in the sport, Horner feels change may be necessary.
Although all 12 teams operate under the Resource Restriction Agreement that governs how much teams can spend, there is still large financial disparity between the front of the grid and the back.
"When you look at costs in Formula One we could look at a way to make them competitive, more affordable, particularly for teams towards the back end of the grid," Horner said.
Questionable
"The satisfaction of being six or seven seconds off the pace and how you sell that I have no idea, and even what drivers learn being that far off the pace is questionable.
"So there are some interesting discussions that will no doubt carry on through the spring and summer about the concepts of making it more achievable for the lesser teams to be more competitive.
"Whether that's the re-introduction of customer cars is something that needs to be debated with an open mind.
"It would in many ways make a great deal of sense if you look at the investment required for one of the teams that has recently come into Formula One.
"If you look at infrastructure, tools, equipment, people, to even dream to be competitive is huge.
"Whereas if they could buy technology, maybe it's not a complete car, maybe it's more IP (intellectual property) than currently exists then it will have a huge cost saving to them.
Resources
"It would mean they don't need the kind of resources currently required to be competitive."
With 'pay drivers' also being a hot financial topic in F1 at the moment, Horner also believes that other teams could learn from Red Bull's young driver development programme, which has produced Sebastian Vettel as well as current Toro Rosso pair Daniel Ricciardo and Jean-Eric Vergne.
Horner added: "Financially it's tough times for some of the teams in Formula One, but that's perhaps where Red Bull are owed more credit than they are given for investing in young guys.
"Daniel and Jean-Eric are two guys that would never have had the opportunity to get in a race car, certainly at Formula Three level and beyond, without Red Bull saying, 'okay, you've got some talent, we'll invest in you'.
"You can see that's a model others are looking at. Ferrari have started a driver academy, McLaren are backing some young karters, and obviously it has worked for them with Lewis (Hamilton). But these are difficult times."