Horner seeks 'F-Duct' clarity
Red Bull team principal Christian Horner hopes the FIA can give a final ruling on Mercedes' so-called 'F-Duct' in Malaysia this weekend.
By Mike Wise at Sepang
Last Updated: 23/03/12 11:24am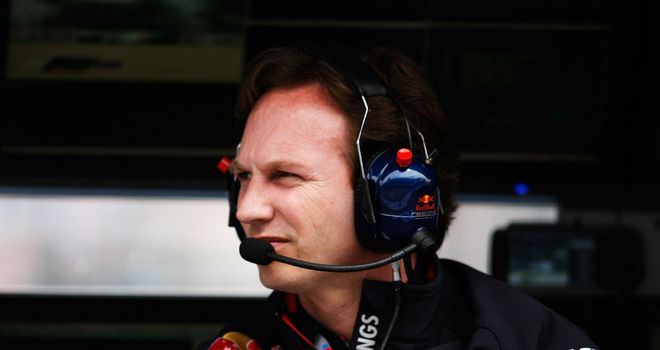 Red Bull team boss Christian Horner hopes the FIA can give a final ruling on Mercedes' so-called 'F-Duct' at this weekend's Malaysian Grand Prix.
Both Red Bull and Lotus questioned the legality of the device, which uses the car's DRS to redirect air in order to stall both wings for a straightline speed boost, at the season-opening race in Melbourne.
Their rivals argue that it is illegal as it is controlled by the driver hitting the DRS button and thus constitutes a moveable aerodynamic device.
However, FIA race director Charlie Whiting declared at the Australian Grand Prix that in his opinion the stalling device is passive.
The W03 chassis took to the track at Sepang on Friday having cleared scrutineering and although reports have suggested the 'F-Duct' has been declared legal, Horner said that he has yet to receive official word on the matter.
Speaking at the official FIA press conference, which was also attended by Lotus team chairman Gerard Lopez, Horner said: "I think there's been a bit of debate, obviously, about the Mercedes rear wing and you know, assuming the car's passed scrutineering, at the moment you have to assume that the FIA are happy with the configuration the Mercedes car's in.
Permissible
Although saying that it was "probably not" the end of the matter, Horner stressed the need for a quick resolution either way.
"I think the biggest thing - I'm not the only one, I think there's probably other gentlemen that are keen for clarity going forward - is that it's something that is accepted as a clever interpretation.
"Hats off to Mercedes if it is, or is it something that isn't permissible moving forward?
"I think that's the most important thing for us to resolve. It would be nice to come out of this weekend with that clarity."