Adrian Newey admits it's becoming more difficult to find extra performance in F1
Designer says static rulebook means diminishing returns
By Mike Wise
Last Updated: 11/12/12 2:30pm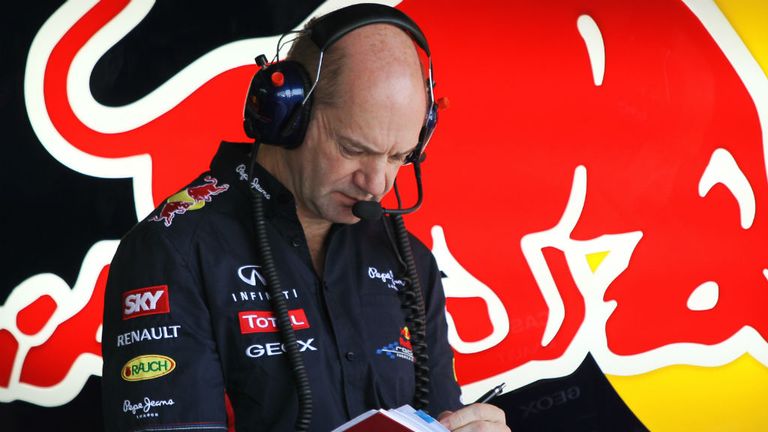 The sport is currently in a period of rule stability, with the last big technical shake-up having come ahead of the 2009 season. Another chance to close ground on the frontrunners will come when changes, which centre on a new 1.6-litre V6 turbocharged engine, are introduced in 2014.
Until then, though, it is expected that the pecking order will remain more or less the same. That might be good news for Red Bull, who have just claimed back-to-back drivers' and constructors' titles for the third successive season, but Newey pointed out that the 2012 season saw their most hard-won success yet.
"It is increasingly difficult because there are no real regulations changes compared to this year and it will be the fifth season since the 2009 rule changes," he told Autosport.
"The field is converging and you can see how competitive it is in the fact that we had eight different winners this year."
As a consequence, Newey says that even the smallest factor might prove beneficial in giving a team a competitive advantage.
"It is a demonstration of how critical it is now," he added.
"Each race, you have so many variables that can cause swings between the cars.
"The tyres have been talked about a lot and they are important and each car will work its tyres slightly differently compared to its competitors.
"Sometimes, a particular track layout and temperature might suit a particular car more than its immediate rivals.
"Whether it's a predominantly high-speed corner circuit like Silverstone or a slow-speed corner circuit like Abu Dhabi, for instance.
"Those factors mean that it has been difficult for one team to dominate."
However, Red Bull's rivals might find it more difficult to close the gap in the wake of a redrafting of the 2014 technical regulations announced by the FIA last week.
Changes have been made to the power unit regulations, with the aim of limiting technology in some areas in order to reduce development costs.
Furthermore, changes made to bodywork design, originally aimed at reducing downforce and drag for increased efficiency, have reverted to 2012 specification.