Jenson Button warns Sebastian Vettel will suffer long-term hurt from Malaysia win
Controversy could help World Champ's rivals adds Jenson
By Pete Gill
Last Updated: 27/03/13 4:05pm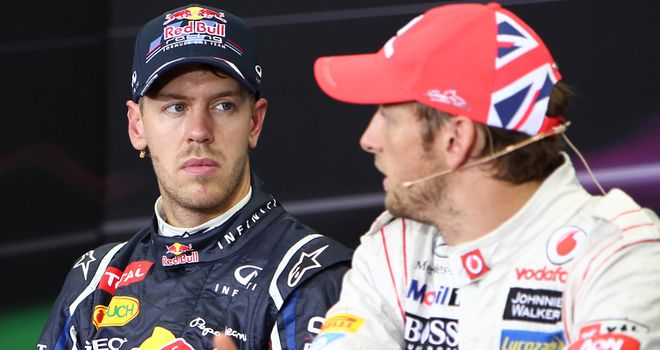 Flouting instructions to hold station behind team-mate Mark Webber during the closing stages of Sunday's race, Vettel overtook the Australian to claim his 27th race victory.
But Button suspects the win may prove more of a hindrance than a help to Vettel with his relationship with Webber very possibly suffering an irrevocable breach as a result of his disobedience.
"I think that will hurt Sebastian in the long run. We all want to win but Red Bull have to call the shots. So many times a team order has worked in his favour," Button told The Daily Mail.
"It can cause an issue. Even if they sit down and discuss it, it is not going to change the outcome. What has happened is still in their minds. It does not go away."
Moreover, Button believes the controversy and resultant disharmony at Red Bull may offer Vettel's World Championship rivals a useful advantage.
"When you have teams fighting it is exciting. Instead of worrying about all the other guys on the grid, they are worrying about what their team-mate is going to do. Hopefully it does help us," added the 2009 World Champion.