Sebastian Vettel says Red Bull felt they could not challenge for pole in China
German opted not to set a timed lap in Q3
By William Esler
Last Updated: 14/04/13 6:37am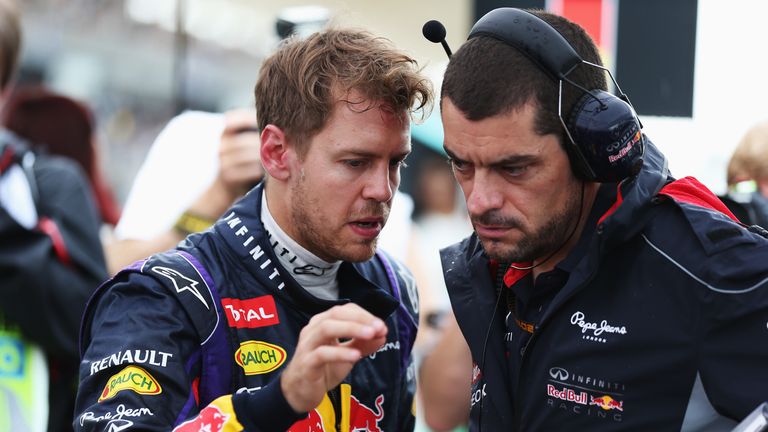 The World Champion will start in ninth place tomorrow, behind Jenson Button who set an incredibly slow time on the medium tyres to preserve them and even Toro Rosso driver Daniel Ricciardo, who took advantage of others saving their rubber.
By not crossing the line, however, the German has a free choice of which compound of tyre to start the race on, a tactical benefit which could be key with tyre degradation expected to be a critical factor during Sunday's grand prix.
"Well I think we saw that some people are very fast, especially the Mercedes and the Ferrari," Vettel told Sky Sports F1.
"Q2 wasn't too bad, we were able to split the Ferraris - they have looked very competitive on the softs, not so much on the hards. So we decided to go in a different direction, whether it works or not we will see tomorrow."
"Anything is possible, obviously the soft tyres don't last that long, [they are] great on one lap but after that it is not so nice, so the medium tyre seems a better race tyre. We still have the option to choose, but I think it is pretty clear what we tried to achieve this afternoon."
Vettel locked up on his non-timed lap at the hairpin, something he attributed to a brake pressure problem. However, the Red Bull driver is confident he did not damage his RB9's tyres.
"I don't know, I lost the brake pedal and brake pressure - it went very long," he explained. "I think something failed on the car. I locked a tyre, but there is no damage as there was very little load on the tyre."