Jenson Button's odds on replacing Mark Webber at Red Bull have been slashed
Run of bets sees McLaren ace installed as Sky Bet's second favourite
By Jamie Casey
Last Updated: 02/07/13 9:15am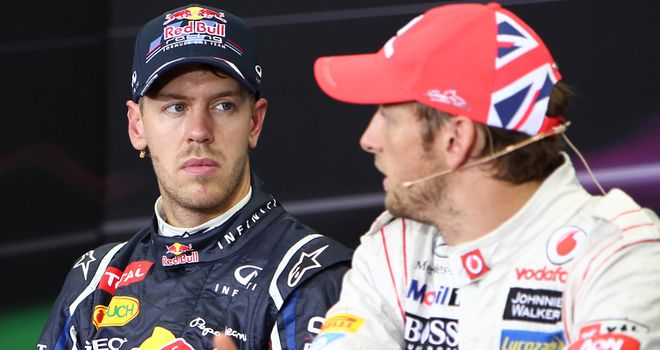 Webber will leave the team at the end of the 2013 season, with Lotus driver Kimi Raikkonen the odds-on (8/13) favourite to succeed the Australian.
Daniel Ricciardo (11/2) and Jean-Eric Vergne (6/1), who each drive for the Red Bull-owned team Toro Rosso, were initially second and third favourite respectively, but have since been ousted by Button.
The 2009 World Champion, who was 66/1 before qualifying for the British GP, has received large stakes at every price he's been made available, but his popularity is now finally starting to wane at 9/2.
Sky Bet's F1 Trader Tamas Feher said: "We've had new customers signing up specifically to lump on Button it seems, but we're unsure of their motives.
"Despite McLaren's poor season Button appears fairly content where he is, so perhaps our punters just felt the odds were too long to overlook."
For all Button's popularity, only Ricciardo has received a higher number of stakes than Scotsman Paul Di Resta (20/1), whose reputation is soaring amid an impressive season with Force India.