Struggling Red Bull complete longest run of the winter on Day Two at Bahrain
World Champs introduce 'emergency' cooling vents on the RB10 but remain critically short of meaningful mileage ahead of new season
By Pete Gill
Last Updated: 28/02/14 7:38pm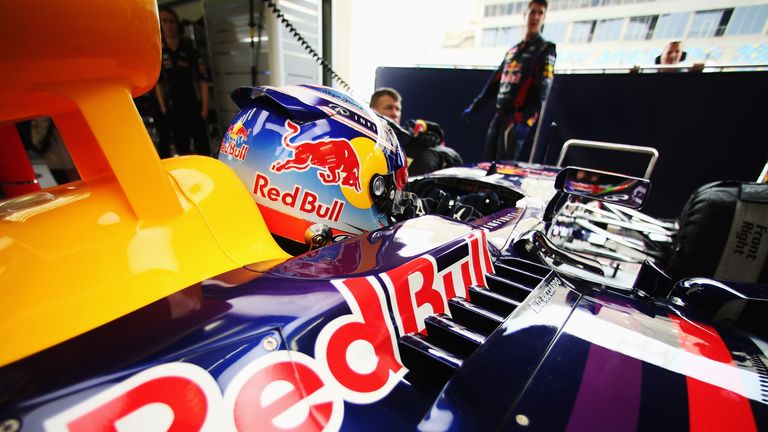 Ricciardo's late stint was nearly double the longest sequence of laps Red Bull had previously successfully completed with the new season just two weeks away.
It still represented approximately just one-third of a full race distance and occured not only in the final stages of Day Three but also with a set of 'emergency' cooling vents cut into the side of the RB10.
While the team forcefully denied on Friday that Sebastian Vettel hadn't thrown a hissy fit, the same, it seems cannot be said of their fickle and fragile new car.
Nevertheless, after finishing third in the timesheets, and with 66 'largely trouble-free laps' under his belt, Ricciardo was in optimistic mood after driving for the final time before Melbourne.
"It went a lot better today," said the ever-smiling Aussie. "This morning it was important to have the race crew here to do the pit stops, as they haven't had the chance to get to grips with the car yet, so we didn't do that many laps in the morning. However, in the afternoon we did some good stuff. We had a go on the soft tyre, which was nice, to see how the car responds with a bit more grip.
"We also did one long run at the end, which was very important, just to see how the car is behaving with the tyres. A big improvement everywhere over yesterday and a much more optimistic outlook now."
Ricciardo will now be replaced in the RB10 by World Champion Sebastian Vettel for the final two days of the test.