Red Bull deny deliberate intent after wing on Sebastian Vettel's car seen flexing
World Champions explain that bodywork was, in fact, broken
By Mike Wise
Last Updated: 11/05/14 1:55pm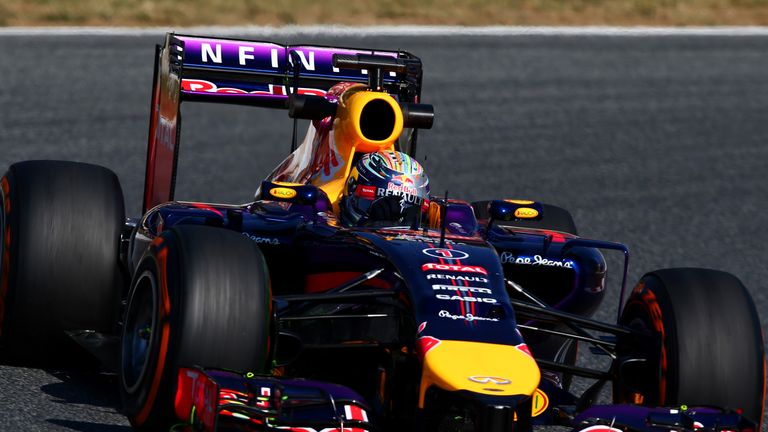 Video footage taken during third practice on Saturday showed the winglet, positioned over the left sidepod of the World Champion's RB10, moving up and down.
However, the team have explained that the winglet was in fact broken, with repairs made in time for qualifying.
"The small winglets featured in the footage are of relatively small aerodynamic influence on the car," Red Bull's Head of Car Engineering, Paul Monaghan, said.
"By implication the amount of load carried by these devices is small and the team have sought to make the quite complex shape as light as possible and suffered failures near the attachment point. There was no deliberate intention to instigate the failure and no aerodynamic benefit was derived from the deflection.
"Minor repairs were applied before qualifying and the parts ran in qualifying without problems."