Sebastian Vettel expects the Mercedes powered cars to dominate on Canada's straights
However, German trying to remain confident after 2013 victory
By William Esler
Last Updated: 05/06/14 8:09pm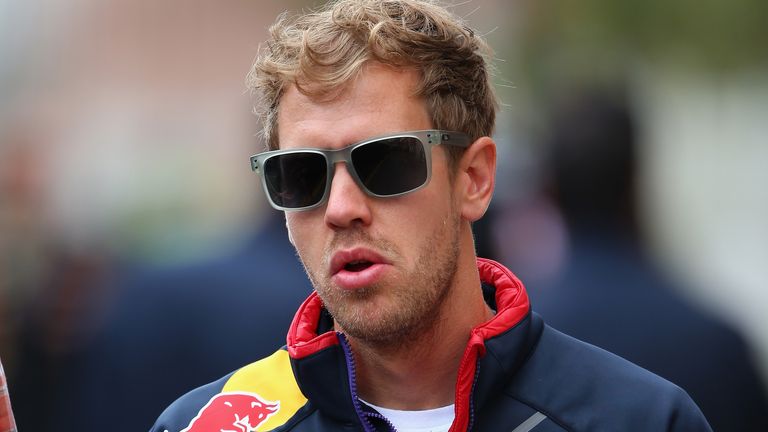 The Circuit Gilles Villeneuve rewards strong engines due to its high-speed nature and Red Bull have found themselves limited thus far by a Renault unit which lacks the same output as Stuttgart marque's.
"Historically we have struggled a little here - our approach in the past wasn't to be the fastest down the straights and this year I think we are still a little bit down in terms of power still," Vettel told reporters in Montreal.
"So it will be difficult to match the Mercedes powered cars down the straights, but there are also some corners here and we have been competitive here in the past - we were in a very, very good position in 2011 to win the race and we won last year.
"We know that they [Mercedes] have a very, very strong package - a very strong package contains a strong car and a strong power unit and it is the two of them together. Obviously in terms of power units there are other cars that have the same. How it will all pan out is difficult to say. For us we just have to look after ourselves and do our best.
"The corners are very tricky and demanding here and you can make up a lot of time in the corners so of course we will try to do our best down the straights and try to do better than everyone in the corners."
Red Bull completed the third fewest miles of any team during pre-season due to chronic unreliability and Vettel says they have made great strides since then.
"If you talk purely about the engine I think we have made a lot of progress since winter testing," he added.
"The engine is driveable generally and in wet conditions for example when it is even more crucial I think we have done pretty well so globally there is nothing wrong. But it is about a lot of links in the power unit coming together, not just when you are on power, but when you hit the brakes, how the car behaves - the brake-by-wire system is new because we have because we have to charge quite a lot more and tuning that is a lot of work.
"Getting that so that it feels right we have worked very hard, but we are not where we want to be in terms of how the car feels, especially in the corner entry when I am on the brakes, but we will get there."
However, despite those improvements the World Champion admits it will still be very difficult to close the gap to Mercedes.
"They have won every race since the start of the season, when they have had the chance they have finished one, two so they are probably the most dominant team since 1988," Vettel said.
"We have a couple of bits here and we will have to see how competitive we are, but the gap is very big. It is not as if you can even come up with a completely new car, with the regulations there is not much room for new things to test and to try so we will have wait and see where we are here on a track that has more full throttle percentage than others.
"We are fired up, we are doing our best, but the gap is very big and therefore it is not that easy to close it. I think in Monaco it was probably tighter than the race result suggested, but I hope very soon."