Sebastian Vettel said he was on the limit in Austrian GP qualifying
World Champion starts 12th but is optimistic of a better race
By Mike Wise at the Red Bull Ring
Last Updated: 22/06/14 8:22am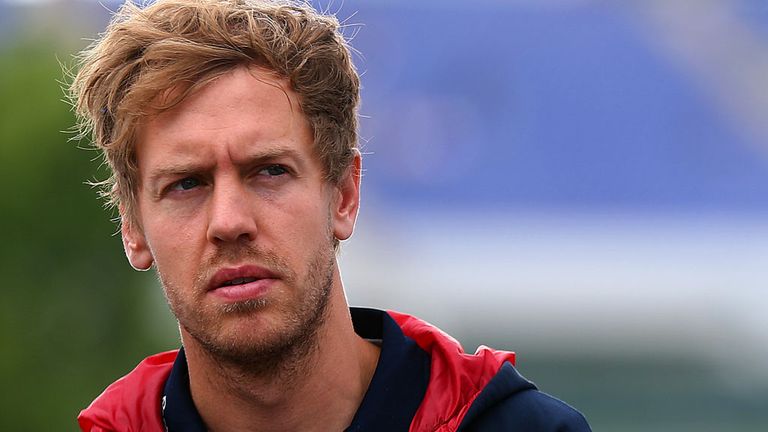 Sebastian Vettel said he did all he could to get the most out of his car during qualifying for the Austrian GP but despite lining up a disappointing 12th on the grid, the World Champion is optimistic he can make progress in Sunday's race.
Red Bull's home grand prix, bankrolled and branded by the energy drinks manufacturer from the track name on down, has so far proved successful for them in pretty much every respect - except the most important one of all.
The defending champions arrived in buoyant mood thanks to Daniel Ricciardo's maiden win in Canada and although the Australian once more stepped up to the plate by qualifying fifth, the feeling is that Red Bull appear a little out of sorts.
Having now been out-paced by Ricciardo for the sixth time in eight qualifying sessions, Vettel admitted that he still hasn't got to grips with the team's RB10. Even so, he reckons the car's race pace should stand him in better stead.
"For the race, we hope it'll be closer again and we can make a step forward in terms of looking after the tyres and getting the right strategy," he said. "It will be a difficult race but nevertheless we are always optimistic.
"On my side, basically I did the same lap twice so it's not as if there was a lot left.
"From where we are now, we get an extra set of tyres tomorrow, so maybe that can help us move up. I think generally in terms of pace it will be tricky but I think there's the chance to pass a couple of cars."
Williams might have locked out the front row after Felipe Massa claimed his first pole for six seasons ahead of Valtteri Bottas, but Vettel said the real surprise for him was the failure of runaway leaders Mercedes to make their pace count.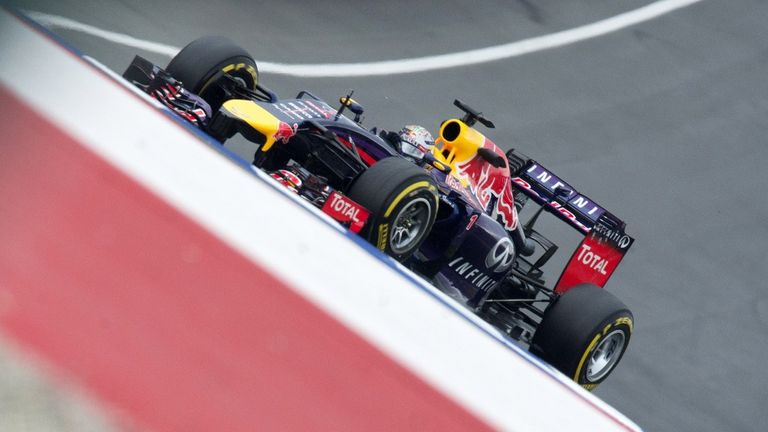 Lewis Hamilton could only qualify ninth after spinning on his final flying lap, with current championship leader Nico Rosberg forced to slow as a result and settling for third place on the grid.
"I don't think it's a funny result. I think Williams is very competitive; at the end I think it was very close in that group of cars," Vettel said. "I think if you look at yesterday and today, all the Mercedes-powered cars were in a very good position.
"For sure, a surprise is that the Toro Rossos are very competitive (Daniil Kvyat qualified seventh) but I don't think Williams is a surprise. I think it's more of a surprise that Mercedes were struggling."
Aside from the deficit Renault-powered Red Bull are giving their Mercedes rivals, Vettel said tyre warm-up had proved tricky in the cool mountain air, although he stressed that race conditions should help.
And as for another surprising turn of events - his own battle to find performance this season – the 26-year-old added: "I think we're on the right track but it's taking time. We're working very hard so it doesn't take a lot more time. We're experimenting a lot, especially with brakes, to get the right feel at corner entry. But on the other hand, it's the same for both of us."
Ricciardo is also optimistic of moving forward on Sunday, although he admitted that Red Bull's lack of speed so far this weekend has surprised him.
"We didn't expect to be fighting that hard to try and get top five and make it into Q3. I'm not really sure why; credit to the other teams – they've obviously found some pace," he said.
The 24-year-old added, however: "I hope some have put their eggs in the qualifying basket. I think we're going to be better off for the race; we weren't able to get the tyres switched on as quick as other teams.
"In terms of long runs and with a bit more track temperature tomorrow, it should come towards us. But today, I think that was one place where the top guys were able to extract a bit more."
This weekend's Austrian GP is live only on Sky Sports F1. Race Day coverage begins with the Track Parade at 11.30am on Sunday