Pastor Maldonado won't be calming down his aggressive driving style for anyone
Williams ace vows to continue with his own distinct style
Last Updated: 08/01/13 11:51am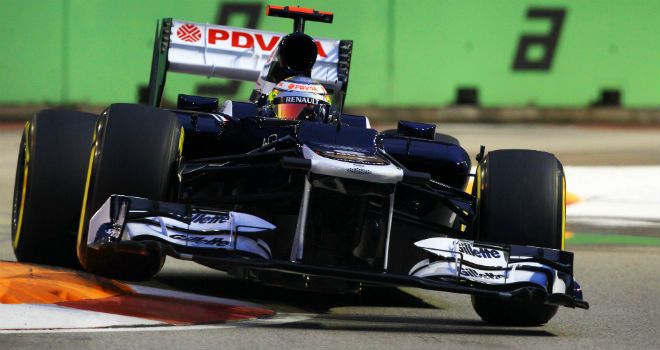 The Venezuelan, who drives for Williams, broke through last season to take his first victory at the Spanish Grand Prix, taking the team back to the top step of the podium for the first time since 2004.
Although he was frequently penalised as the season wore on, Maldonado will not let that stop him from standing his ground, and it appears clear he is not in the sport to make friends.
"Yes, I've had run-ins with other drivers, not only now, but in the past," he said in Spanish sports newspaper Marca.
"But I have won in each of the categories in which I have competed and, every time I walk down the hallway in my house and see everything I've achieved with this style, I think I should continue."
Maldonado will have a new team-mate next season, with rookie Valtteri Bottas replacing Bruno Senna, and he is confident the team will continue the improvement they showed, especially in the first part of last season.
"Every year we are improving and [in 2013] it will be a better car," he added. "It's never easy to give 100 per cent at all times, but it gives me strength to keep going because you can always improve, always give more."