Pastor Maldonado says changes on FW35 further aided downforce and handling
Williams driver declares feel of car has only improved further
By James Galloway in Barcelona
Last Updated: 03/03/13 12:20pm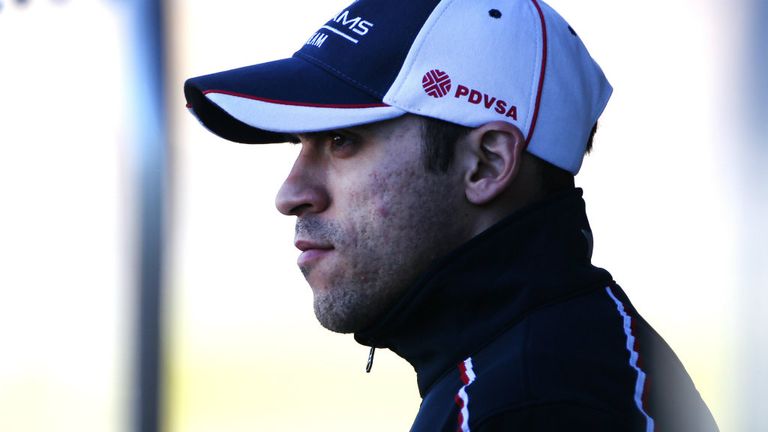 The Grove-based team introduced what amounted to a completely revised back end on their 2013 car for Day Three, with a bump now featuring in the exhaust and a sleeper slope in the bodywork to the back of the car.
While the team lost some time right at the start of the day while they fitted the new parts, Maldonado said he managed to complete his planned programme across 34 laps prior to handing the updated car over to team-mate Valtteri Bottas at lunchtime.
At the end of the day, with a total of 65 laps put on the FW35, Maldonado gave a cautiously optimistic verdict on the changes.
"It's working quite good, but still it's early - we only just run it today, so tomorrow we will have more clearer ideas," the Venezuelan told reporters.
"We have focused on gaining data from it, learning about the new aero package, and we didn't work on the proper set-up of the car. So I'm very happy. The car feels consistent which is our main target and every time I go on the track, I have a great feeling immediately from the first lap.
"I'm learning every time more about the tyres as well, learning to adapt them to this year's car. It's not easy, we have had four days less [with the 2013 car] than the other teams, but hopefully we'll be competitive and ready for the first race."
Last year's Spanish GP victor, who has cut an upbeat figure throughout all three pre-season tests since driving the FW35 for the first time in southern Spain, added: "It's even more easy this car [with the changes]. We have more downforce.
"From the aero point of view it's clear there is some gains on it. We need to work around in the car to try to get the 100% of the package but the engineers are working hard on the data to get all the essentials we have in the car. We will see tomorrow."