Valtteri Bottas says he's not feeling any nerves ahead of his race debut in Melbourne
"I'm sleeping well, like a baby," says Finn
By Mike Wise in Melbourne
Last Updated: 14/03/13 10:55am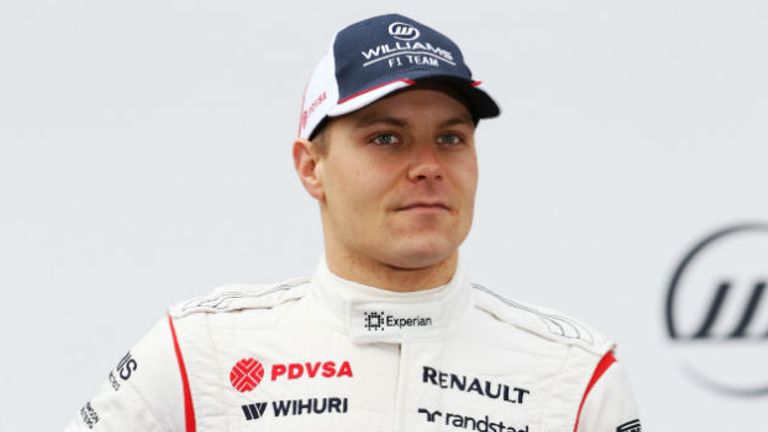 "I'm sleeping well, like a baby," the 23-year-old insisted on Thursday. "I've been lucky. I really feel like I've done the best preparation possible because last year I did practices in 15 of the grands prix and I've been in this team as a test driver for three years.
"It's the best you can really get nowadays as a young driver, so I feel well prepared. Of course, you would always like to drive more but everything has gone well and I'm ready."
In terms of a laidback attitude, Finnish rookies have form in Melbourne. Kimi Raikkonen, famously, was woken from his slumber half an hour before the 2001 Australian Grand Prix - a race in which he went on to finish sixth.
Bottas did not say whether his sleeping pattern might follow suit and yet, aside from an underperforming car, he clearly sees no reason why he cannot also score points.
"Finishing the race is the first thing, for sure. I think on Saturday we'll see where we are and then maybe I can make another goal of where we'd like to finish. But first we need to finish the race," he said.
"Of course, if the car is quick enough for the top ten then I'll be very happy to get my first points on Sunday.
"I always expect a lot, I like to set the bar high. That's what brings the results; it makes you work harder and try more. I think all the pressure I have comes from me."
Bottas also reckons that he will be in a position to push team-mate Pastor Maldonado sooner rather than later.
"I hope in the first half (of the year) I can get as quick as possible to the same speed because I know he's strong. He's been impressive in qualifying and some races," he added.
"He's a good benchmark, who can take everything out of the car when it matters. If I can get quite quickly to the same level it should be good.
"It would be a good thing for me and the team if we are really close.
"I don't expect to be far off from him. If I do, I need to work out why and improve.
"I'm never satisfied really. Until you are quicker than the other one, you cannot be satisfied."