Williams Deputy Principal Claire Williams says arrival of Pat Symonds just start of changes
Team chief also says Symonds will work on both 2013 and 2014 cars
By James Galloway
Last Updated: 27/07/13 7:35am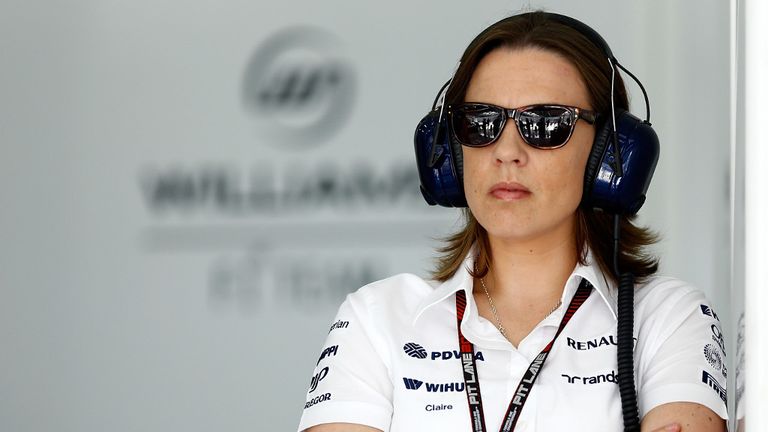 In wake of a point-less start to the 2013 season, Williams last week parted company with Technical Director Mike Coughlan with the Englishman to be replaced by the highly-experienced Symonds, who arrives from a consultancy role at Marussia following past title-winning successes at Benetton/Renault.
The reshuffle at the top of Williams' technical team is the second in the last three seasons and Claire Williams, daughter of team owner Sir Frank, admitted changes had to be made given the team's form had nosedived since the end of last year.
But she revealed the changes wouldn't simply confined to Symonds' arrival to the new role of Chief Technical Officer from August 19.
"It's been obvious to everybody that the performance of the team hasn't been where we wanted," Williams said in Friday's team bosses' press conference in Hungary.
"At the end of 2012 we thought we'd made a step forward with our performance but clearly when we came to Australia this year that wasn't the case.
"In order to move forward and in order get to where we want to be we needed to make changes on the technical side of business. We needed to make those changes and Pat Symonds coming on board as our new Chief Technical Officer is part of that step.
"But it's only the first of a number of good news announcements that we'll be announcing in the near term."
Although Symonds will arrive at the team with over half of the current season completed, Williams confirmed that the 60-year-old would work on both the existing FW35 and next year's in-development challenger.
"Pat will divide his time between trying to make improvements to this year's car but then working on the 2014 car as well," she added.
"We're Williams - we wouldn't stop developing a car mid-way through the season."