Felipe Massa sees no reason why Williams cannot lead the chase to Mercedes
Silver Arrows "too quick" but Brazilian thinks FW36 could be best of rest
By Mike Wise
Last Updated: 21/03/14 1:22pm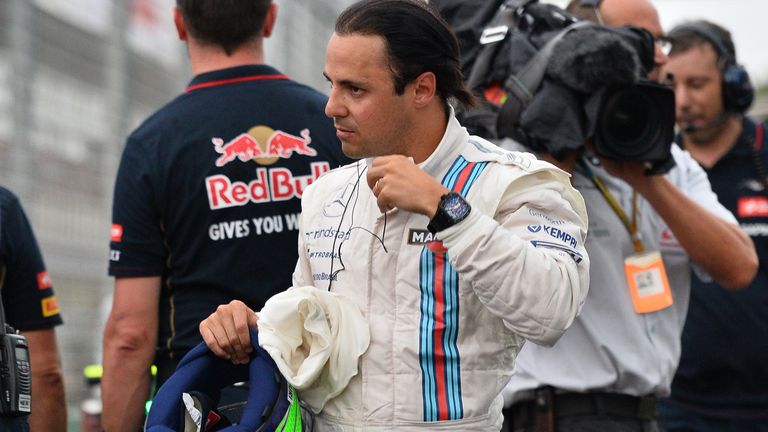 Although the Grove team's pre-season promise didn't flourish in quite the manner they hoped for in Australia, the Brazilian thinks he and team-mate Valtteri Bottas can give a better account of themselves at Sepang.
Massa exited the Australian GP at the very first corner when his car was hit by the Caterham of Kamui Kobayashi and while Bottas was fifth, he could have finished higher had he not clipped the wall during the early laps.
Nico Rosberg won the race comfortably but when asked whether Williams are 'best of the rest', Massa replied: "I think it's not impossible. I think McLaren definitely did a good race, they finished both cars in the good points and they're leading the championship.
"So I think the race was to finishing both cars in similar positions as McLaren, and maybe we were going to be first in the championship.
"Everything is possible now and looking how we are compared to the others, I would say Mercedes is for the moment too quick compared to us. But I think maybe after Mercedes, everything is open and maybe we can be there."
Even so, Massa has already suggested that Williams need to improve downforce on the FW36, which looked a particular handful during wet qualifying in Albert Park.
The 32-year-old set the fastest time of all during the final pre-season test in Bahrain but could only line up ninth on the grid in Australia, with Bottas 15th after his car needed a gearbox change.
"This car, there is still a huge margin to improve and I'm really pushing the team to go in a direction where the car will be better," Massa said.
"There is a lot to do but looking where we are, it's a good start."
He added: "When you have extreme conditions, we suffer a lot more than the other teams.
"It's not the wet; it's something else that's making these problems."
Looking ahead to the next race, Massa said: "Malaysia is also a track where downforce counts as well, so I don't know how we're going to be there in terms of our pace, maybe, in qualifying. But I'm pretty sure we can be competitive.
"We have a competitive car, maybe more in the race than qualifying. Hopefully we can anticipate some new pieces that will make the car better as well."