Valtteri Bottas is 'very, very much looking forward' to the Malaysian Grand Prix
Finn buoyant after his eye-catching performance in Melbourne
By Mike Wise
Last Updated: 26/03/14 10:14am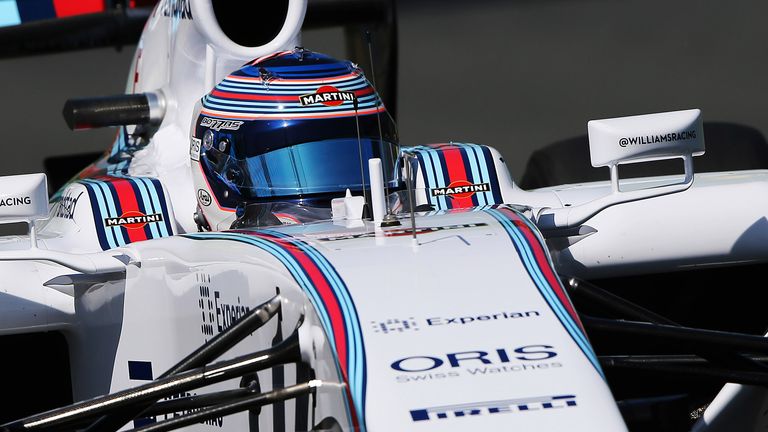 The Williams driver carved his way through the field not once but twice in Albert Park, having started the Australian GP 15th on the grid after a gearbox penalty.
Up to sixth place by lap nine, Bottas was closing up on Fernando Alonso's Ferrari when he clipped the wall exiting Turn 10.
The Finn had it all to do again after the incident brought out the safety car - Bottas was forced to make a pit stop after the right-rear tyre on his Williams came to rest in the middle of the track - but he climbed to fifth and reckoned a podium was on the cards.
"Definitely. If we'd had good qualifying and a clean race, I think we had a car to fight for the podium," said Bottas.
"That was the most fun race I've ever had. Of course, we had the mistake but it was proper racing I think."
Bottas reckons Williams are a "different team now" compared to last year, when they finished down in ninth place in the Constructors' Championship.
"We have more points than last year and the car is so much quicker compared to others. I'm really happy with what we've done over the winter and in testing," he said.
"Malaysia will be a very different track, it will be more like a proper race track [than a] special street circuit, bumpy and a quite slippery surface.
"We will see there, but we do expect that we can really fight in the top six positions and I'm very, very much looking forward."
Although Bottas acknowledges that Mercedes - whose driver Nico Rosberg comfortably won the season-opener - hold a clear advantage, he thinks Williams have little to fear from other rivals having gone wheel-to-wheel with so many of them last weekend.
"I don't know about the Red Bull, I never was close, but definitely Mercedes are looking too quick. But I really think we can fight with all the others," the 24-year-old said.
Even so, Bottas echoes team-mate Felipe Massa, who said that wet qualifying conditions on Saturday had exposed a slight downforce deficiency in the FW36.
"We were struggling to follow others a little bit in the high-speed corners; that's a weak point for us it looks like. Some exits of the corners and some high-speed corners, we were losing a little bit," he added.
"I would say our strong points are the top speed, we're very strong, which helps in the overtaking and also in the braking.
"It's definitely a more consistent car than last year; it's not doing many unexpected things so that definitely gives you confidence.
"I think in the braking and entries of corners we are quite strong because you can really lean on it and trust it.
"But on power, we still have some weak points on the car; the traction is something we need to work on."
"There's still work to do, like we saw in the wet - the weaknesses in our car came up quite well in the wet and we still need a stronger rear end of the car on power."