Sergio Perez tips former team Sauber to win races in the 2013 season
Ex-driver sees no reason why Swiss team won't improve
Last Updated: 08/01/13 10:55am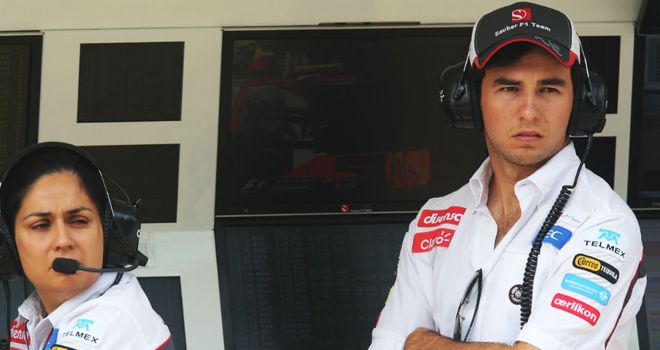 The 22-year-old Mexican came close to achieving the independent Hiniwil-based squad's first race victory since their BMW era on several occasions last year, notably in Malaysia when only a late mistake while chasing Fernando Alonso denied him what would almost certainly have been maiden F1 win.
Perez achieved two further podium finishes during the course of the season as the team finished sixth in the standings, and while he may have now left the team for pastures new, is confident his old team-mates are set for another competitive season.
"Sauber will be strong again, I am firmly convinced," the Mexican, who officially became a McLaren driver on January 1, told Speed Week magazine.
"The rules are fairly stable, the Swiss team has understood its car well, so why should they be worse than 2012?
"I even think there could be World Championship events they are capable of winning."
Although Perez's nascent F1 career has been given a big shot in the arm by his move to McLaren, the 22-year-old admits he still wants to see Sauber achieve success.
"Sauber has done a lot for me, so I would be happy for the team to do well more than any other team - with the exception of McLaren of course!" he added.