Sauber's Monisha Kaltenborn says criticism aimed at so-called 'pay drivers' is unfair
Team boss says F1 should concentrate instead on reducing costs
By Mike Wise
Last Updated: 14/02/13 4:16pm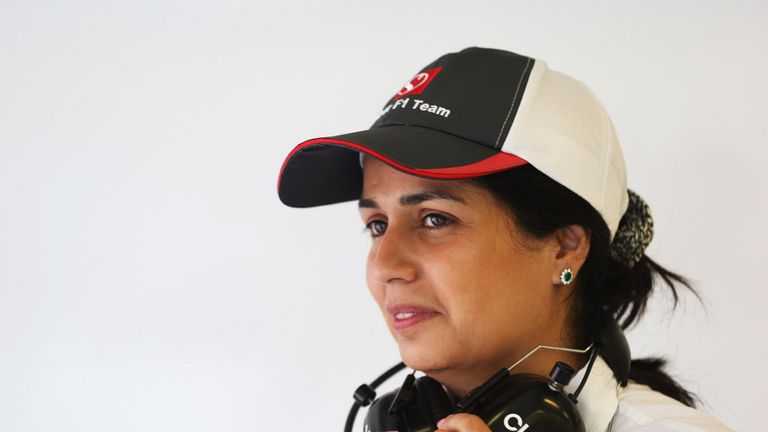 Martin Whitmarsh has brought the issue back into the spotlight by claiming that an over-reliance on drivers who are well-backed financially is a "sad" state of affairs - McLaren's team boss going so far as to say that some of them are "fundamentally not good enough to be in Formula 1".
When Timo Glock parted ways with Marussia recently, team boss John Booth was under no illusions as to why. Blaming "tough economic conditions", Booth said that "the commercial landscape is difficult for everyone, Formula 1 teams included". They have since announced the arrival of rookie Luiz Razia as Glock's replacement.
However, Kaltenborn said F1 would be better off looking at ways of reducing its costs and cited Sergio Perez - who left Sauber at the end of last season for McLaren - as an example of a driver with both backing and the talent to succeed.
"All these discussions about 'pay drivers' have lost ground a bit for me," she told the official Formula 1 website.
"What we see is that many partners or sponsors support drivers from the very beginning. A good example is Sergio (Perez). He has been part of the Escuderia Telmex, which is a racing school. They have been supporting him from the very beginning and it is natural that when he enters the pinnacle of motorsports, they come along.
"You have so many top drivers out there who have also brought along their partners who have supported them right from the beginning. You don't talk about pay drivers in lower series because it is normal that a driver has partners that support him.
"So why not use the same standard in Formula One? Then you wouldn't have all these pay driver discussions.
"Sure, it would be good for Formula One to look more closely at the costs. We have to do something. Over the years we see that the economic climate is also getting to us. And not just to the smaller teams, but the whole sport. In this environment we cannot expect to always have a high level of income from the commercial rights holder. We really have to find a way to react to this."
Kaltenborn conceded, however, that the trend is "worrying". She explained: "That would not be a good development because Formula One needs to have the best drivers and not necessarily the ones with the money.
"But then one also has to be fair to the young drivers coming in and not immediately label them as pay drivers."
One such youngster is Esteban Gutierrez, who joins Sauber this season in place of Kamui Kobayashi. Kaltenborn admitted she was surprised that the Japanese, who scored a podium finish in his home race last year, had not been able to secure backing in his home country to continue in F1 - even after an online campaign to raise money.
"Kamui, when he came to us, came with no sponsors, nothing. But we were convinced of his talent and it was, for us, the right step," Kaltenborn added. "He showed some great performances with us: his podium in Suzuka was such an emotional affair - he moved that whole crowd in a way I have never seen before.
"He was a great team player - he did so much for the team spirit - so it is surprising when such a pleasant person like him cannot get any support from such a motorsport-loving nation like Japan.
"This again should be a sort of warning that we maybe need to change something."