Bernie Ecclestone hopes that Sauber can resolve their current financial plight
F1 supremo won't bail out cash-strapped Swiss team, however
Last Updated: 11/07/13 12:14pm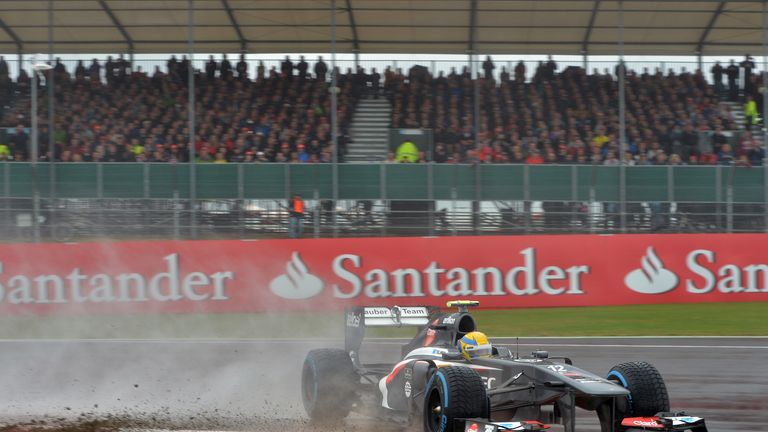 The Swiss team have been struggling both on and off the track this season: currently placed eighth in the Constructors' Championship, Sauber have also been struggling to pay suppliers.
Founder and owner Peter Sauber has described the position as "painful" and "embarrassing", and has refused to rule out the prospect of selling up as he did to BMW in 2005.
There are rumours of a buyout, with Chelsea owner Roman Abramovich linked, as is fellow Russian Boris Rotenberg who owns SMP bank along with brother Arkady.
Ecclestone, however, will not be lending a helping hand as he said: "We have agreements that require us to treat all the teams equally."
With regard to the prospect of outside investment, Ecclestone told Swiss broadcaster SRF: "They're a good team and I'm sure there is more than one possible buyer.
"I don't want to imagine F1 without Sauber. Ideally, they will find new sponsors in the long term.
"Even companies who are willing to support them in the short term would be fine. The team deserves to be helped."
There has even been talk of Sauber being unable to see out the current season, although Team Principal Monisha Kaltenborn has denied this.
"We have very openly said that this is a difficult time for us, but we are doing all we can to come out of this situation," she told Autosport.
"I am confident that we will soon be out of this situation and that is all there is to say about it.
"We have entered for this season and we have at no stage doubted that we will not be there this season."