Hamilton to end speculation
Lewis Hamilton has vowed to put an end to speculation over his long-term future sooner rather than later this season.
Last Updated: 02/02/12 11:33am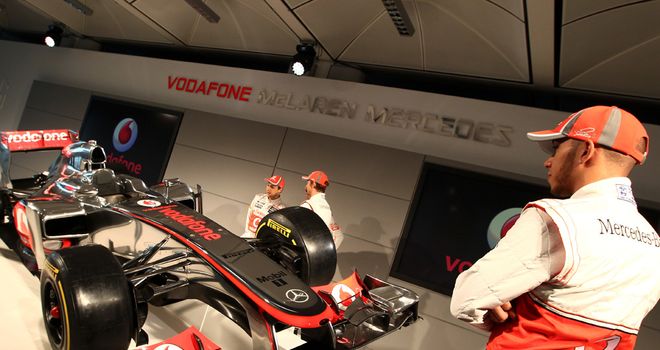 Lewis Hamilton has vowed to put an end to speculation over his future sooner rather than later this season.
Hamilton is in the final season of a five-year contract with McLaren, with much of the focus likely to centre on whether he remains at a team he has been with since the age of 13.
With seats expected to become available at all the major rivals - Red Bull, Ferrari and Mercedes - at the end of the campaign it appears as if Hamilton could have his pick of drives.
Much could depend on McLaren's latest challenger, the MP4-27 that Hamilton and team-mate Jenson Button unveiled at the team's headquarters in Woking.
And the 27-year-old appreciates his future plans are "going to be a big topic", but he insists he will not allow it to linger and overshadow the campaign.
He added: "At the moment the focus is on the preparation we have coming up for the season.
"Probably after the first couple of races it's something we will probably want to get out of the way.
Focus
"We can then focus on the rest of the year without the team being concerned and without it being something hanging around, so then you guys (the media) won't have to ask questions about it.
"So I'll try to get that out of the way at some stage, probably in the earlier part of the year rather than later."
After appearing a tortured soul at the end of last season as the pain of his break-up with girlfriend Nicole Scherzinger compounded a number of on-track accidents, Hamilton is convinced he has rid himself of the mental demons that plagued him.
A determined Hamilton said: "I want to win every race. I think I can.
"I think I've the ability to. If the car is where we hope there's no reason why we can't do that.
"The only thing that ever gets in your way is your own mind and your own insecurities or obstacles that you put in your way.
"The most important thing is to put those things aside and to overcome them, and I think I have.
"So I feel right. Standing right in front of you I feel stronger than I was a few months ago particularly, but even more so than I was last year at the start of the year."