McLaren expect title clues
McLaren team principal Martin Whitmarsh believes the UBS Chinese Grand Prix will see the emergence of this season's title contenders.
By Chris Harvey
Last Updated: 06/04/12 1:38pm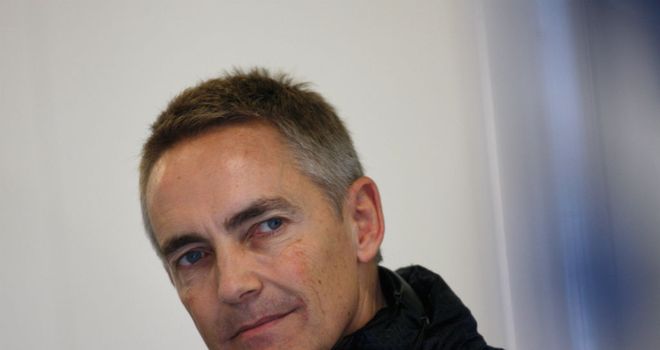 McLaren team principal Martin Whitmarsh believes the UBS Chinese Grand Prix will see the emergence of this season's genuine title contenders.
The opening two races of the season have resulted in victories for McLaren and Ferrari, while Sauber and Red Bull have also made it onto the podium.
Whitmarsh and the team have been busy making tweaks to the MP4-27 in the gap between Malaysia and China - but he is under no illusion others will have been working hard on their cars to establish the 2012 pecking order.
"Make no mistake, we're acutely aware that our rivals won't have stood still during the past three weeks. We've certainly been extremely busy, too, and we don't take anything for granted," he said.
"If the overall competitive order was a little hard to read in the first two races, I have no doubt that it will start to become clearer next weekend, and I strongly believe that, once again, it will be closely fought at the front."
McLaren have dominated the front row in qualifying for the opening races but only one of those - Australia - brought race victory when Jenson Button took the chequered flag.
And Whitmarsh hopes they can turn the qualifying success into race wins.
"While there are mixed feelings to have only been able to convert two all-front-row starting positions into one race win, everybody here at Vodafone McLaren Mercedes feels extremely encouraged by our pace in the first two Grands Prix of the season," he continued.
"The Chinese Grand Prix is a race in which we've traditionally gone very well - we've won three of the past four races here, all of which have come through faultless performances from Jenson (Button) and Lewis (Hamilton) - and we head to Shanghai this year keen to add to that tally."
Button goes to China keen to put his Malaysia disappointment behind him. The winner in Australia struggled in the wet in Sepang and knows it will be tricky in China should the weather play a part once again.
"If it rains, then it's going to be another extremely unpredictable race as we're all still learning about the cars and tyres in damp conditions," he stated. "Whatever happens, it should be interesting.
"There will be the usual set-up compromises: setting the car up to offer good downforce through some of the faster corners, but without sacrificing too much speed along the straights.
"We saw different teams address that balance in different ways over the first two races, so it will be interesting to see if things start to converge this weekend after a few weeks back in Europe.
"Tyre wear will also be very important - last year we saw a real disparity between the compounds - so getting the preparation right will be crucial."