Lewis Hamilton could return to McLaren after Mercedes spell
"I will still have a bit of my heart that is McLaren," says emotional Lewis
Last Updated: 04/10/12 8:43am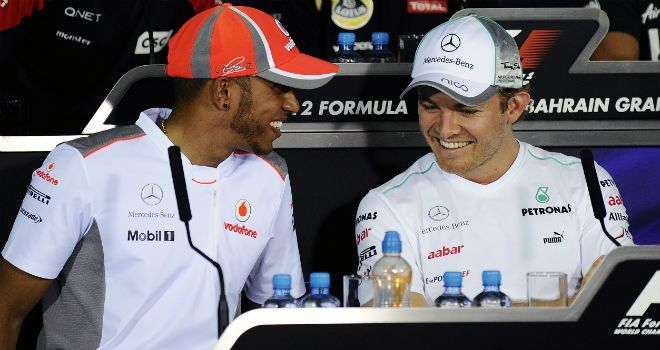 In the wake of the stunning news that Hamilton has opted to leave the team he has driven for since boyhood by signing a three-year deal with Mercedes, the Englishman has been at pains to insist to reporters in Suzuka that he will be leaving McLaren on good terms.
Having only made the "really, really tough" decision to leave in the days that followed his retirement from the lead of the Singapore GP, Hamilton personally made the "the hardest phone call I have ever had to make" to inform McLaren boss Martin Whitmarsh of his intentions.
The relationship between Whitmarsh and Hamilton, perceived in some quarters to be chilly at best, was widely cited as a factor in the decision to part company, but the 27-year-old has insisted that was anything but the case. By contrast, Hamilton also confirmed that he has yet to speak to Ron Dennis, the former McLaren boss who first signed him as a 13-year-old before mentoring his introduction to F1.
"I had to try and separate my emotions from the decision but it was very difficult to do," Hamilton told reporters. "Martin asked me what more they could have done. I said: 'To be honest, Martin, it was about the new challenge and a step that I wanted to make'.
"I have got nothing but love for Martin. When you are with a team for so long you generally learn to love them. I think I will always have McLaren at heart even when I am driving for another team down the line. I will still have a bit of my heart that is McLaren."
So much so that despite the wrench of his departure, Hamilton is not ruling out returning to Woking after his Mercedes future for a second spell at McLaren.
"We have an incredible relationship and I don't feel as though I am going out of McLaren through the back door," he said. "I am going out the front door happily. The way I look at it is that I am walking over that bridge and down a different path. If that path brings me back - then who knows?"