Jonathan Neale says the McLaren team will continue to push forward at the U.S. GP
Woking team dogged by unreliability in recent races
Last Updated: 15/11/12 11:13am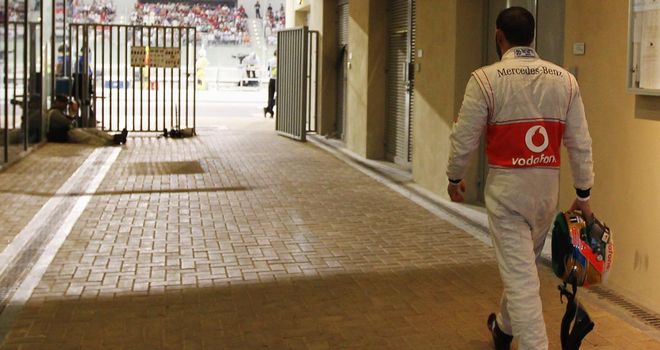 Lewis Hamilton was leading at the Yas Marina Circuit when his car failed on lap 20 but McLaren managing director Jonathan Neale says the team is not overly concerned about reliability.
"The failure we had in Abu Dhabi was very painful," Neale told the official Formula One website.
"Having said that, we've just done 1,500 trouble-free kilometres with the same car at the Young Driver test last week.
"So yes, we are very mindful of the Constructors' Championship, but we are still taking performance upgrades to this Grand Prix. We are not taking an overtly cautious approach, but we are going to be very diligent."
Hamilton topped the podium for McLaren at the last U.S. Grand Prix in Indianapolis in 2007 and Neale is hoping for another special day for the team.
And he believes the race's new home in Austin - the country's first purpose-built Formula One circuit - should make for an scintillating race.
"It's always lovely to go to a new circuit but this one in particular looks like it's been really well thought out," he said.
"I've seen the simulations and definitely the height change in the circuit and the way that some of the corners have been set up with some blind apexes is going to make for some really exciting racing."