Lewis Hamilton is aiming to bow out of McLaren with a win in the Brazilian GP
As Paddy Lowe admits Mercedes-bound driver will be missed
Last Updated: 22/11/12 8:03am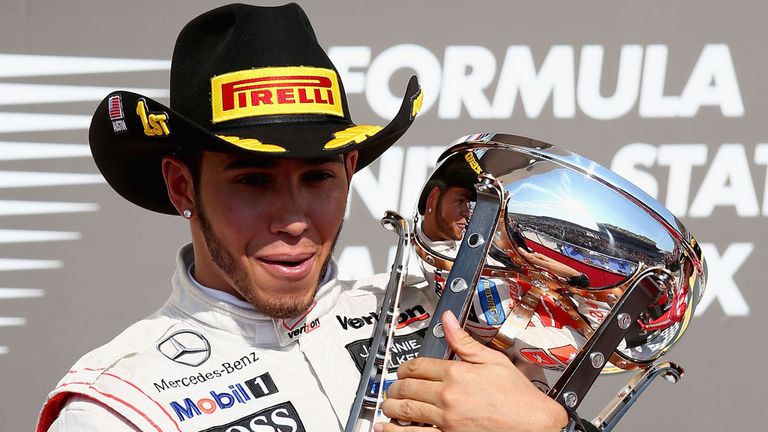 Having been part of the McLaren family for close to 15 years, Sunday's race at Interlagos will be his last with the Woking-based team before he joins Mercedes in 2013.
And coming straight off the back of a brilliant victory in Austin, Hamilton is looking to leave the team in style.
"As my final race behind the wheel of a McLaren, I vow to the whole team that I'll give it my all on every single lap," he said.
"My win in Austin last week was one of the races of my life, and I'd love to take victory in Brazil this weekend to give the team the perfect farewell present.
"Brazil has been the scene of some epic races for me during my time at McLaren and, for many reasons, this weekend will be a very big race for me.
"I nearly won the title here in 2007, clinched it on the final turn in '08 and drove like crazy to finish on the podium in '09. But I've never won: and that's what I'll be aiming to do this time around."
McLaren Technical Director Paddy Lowe admits Hamilton will be badly missed, having worked with him since he graduated to a race seat in 2007.
"Of course we're going to miss Lewis a great deal," said Lowe during a Vodafone McLaren Mercedes phone-in.
"He's a fantastic driver and a fantastic guy. We're been through a lot of history together. Personally I've only worked with him since 2007 but that's been six years of fantastic racing and great successes and some tough times as well. But we'll all miss him as he's the most fantastic driver.
"We wish him the best for the future and we will look forward after Brazil to next year."