Ron Dennis insists that McLaren could have kept the Mercedes-bound Lewis Hamilton
"Wrong to portray that Lewis left this team", says Woking chief
By Pete Gill
Last Updated: 05/01/13 6:47am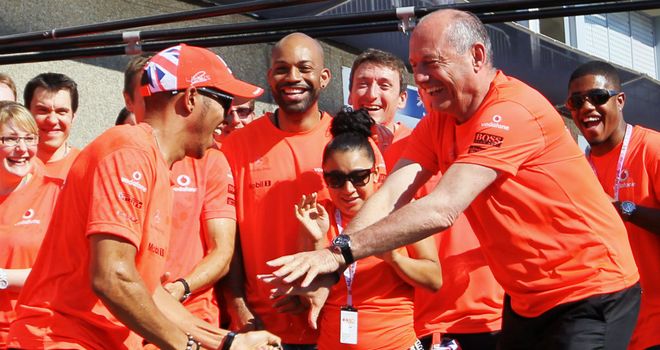 Having driven for McLaren for the entirety of his motorsport career, Hamilton announced in October that he had signed a three-year deal with rivals Mercedes which will see him line up alongside Nico Rosberg for the 2013 season.
Yet, in an interview with the CBI, a defiant Dennis has vowed that the nature of Hamilton's departure has been misrepresented.
"I think it's wrong to portray that Lewis left this team," countered Dennis. "At the end of the day, you end up with a situation where you're going to separate if the circumstances aren't right.
"Life isn't about one person deciding anything. It's never that way. It's about circumstances. Everybody says: 'Am I bitterly this or bitterly that?' What? I'm a realist. Did we have the ability to create a situation where we could have stayed together? Categorically, yes. Would that have been the right thing to do? We didn't think so."
But while Hamilton and McLaren have parted ways, Dennis, the chairman of both McLaren Group and McLaren Automotive, has confirmed that he cannot imagine a time when the F1 team will split from the sport.
"I can't foresee a time when McLaren and Ferrari aren't going to be on the grid - it's just part of our core business," he added. "You could argue that it's the advertising budget for the car group."