McLaren's Martin Whitmarsh says rise of pay drivers in F1 is 'sad'
Team boss claims some drivers are not good enough for F1
By James Galloway
Last Updated: 11/02/13 3:27pm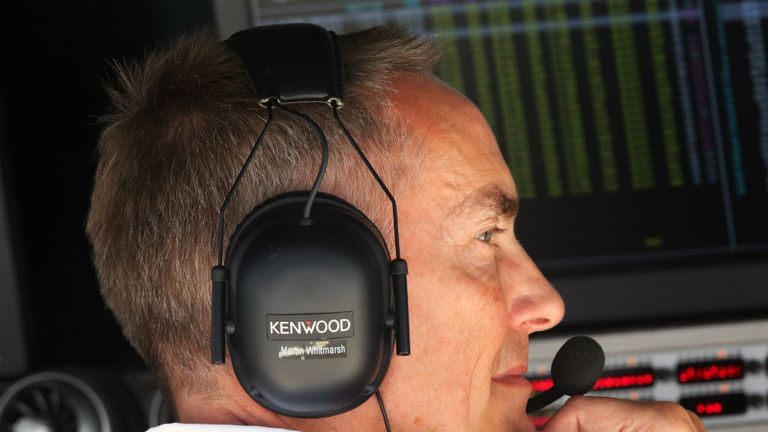 The rise of so-called 'pay' drivers - in other words drivers who directly bring sponsorship with them to a team - has proved one of the talking points of the winter, with a number of the sport's smaller teams having little option but to employ drivers that bring a budget with them.
Marussia made no secret of the fact that they had parted company with vastly experienced team leader Timo Glock for commercial reasons, while Caterham, who jettisoned both Heikki Kovalainen and Vitaly Petrov for the younger and less experienced pair of Charles Pic and Giedo van der Garde, conceded to Sky Sports Online that their 2013 driver line-up does have "commercial value".
Speaking to reporters on the current health of F1 at the Jerez test, McLaren and FOTA chief Whitmarsh conceded that some teams had to face up to harsh economic realities but said the number of pay drivers still isn't a great advert for the sport as a whole.
"For me, I think it's personally sad that there is many pay drivers in Formula 1," Whitmarsh said.
"The numbers have crept up, and I'm sure it's good and exciting for those who can afford it, but you would hope that in the premier form of motor racing worldwide that you wouldn't have to have pay drivers.
"And that means there are some good, young professional drivers that can't get in and aren't getting in. The churn of drivers now is very low so teams, one, get conservative and don't take risks and then the risks that aren't taken materialise in an instant revenue to the team but don't materialise into developing their driver potential of the future.
"It's sad to say but the reason that some of those guys are pay drivers - not all of them - [is] because they're actually fundamentally not good enough to be in Formula 1."
Of the five rookie drivers to date who have arrived on the F1 grid for 2013, three had spent more than three full seasons in the sport's principal feeder series, GP2.
Although acknowledging that drivers who come with substantial backing have "become an important constituent" of junior teams' racing budgets, Whitmarsh nonetheless outlined changes he would like to see in the lower formulae to ensure that up-and-coming talent without large financial backing can make it to the top level on merit alone.
"Personally I think in those junior categories, because those teams are business, and the good teams get second or third-year, well budgeted drivers," the McLaren team boss explained.
"I think if you said in developing a formula that a driver can only stay for two years in a junior category and each team has to have a rookie, I think you'd cleansed the system there for [drivers] to come through.
"Having drivers that are around four or five years because they can afford to be there just clogs up the system. If the ARTs, the top teams, had to have a rookie then there would be a fight over the rookies. A good rookie at the bottom would get sucked in because those better teams need him and he's going to get [a] cheaper price and accelerated through."