Martin Whitmarsh is confident McLaren will find pace in their new car
But Team Principal does not rule out reverting to 2012 car
By William Esler
Last Updated: 17/03/13 11:25am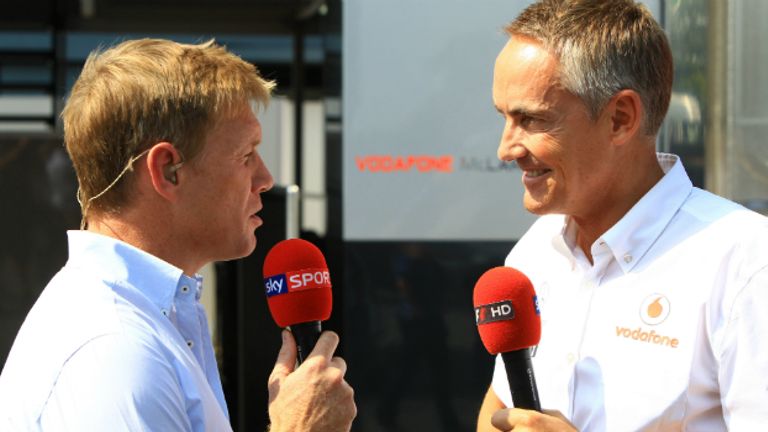 In stark contrast to 2012 when they locked out the front row in qualifying and went on to win the race, the Woking squad lined up tenth and 15th on the grid, with only Jenson Button managing to score World Championship points.
The McLaren boss is hopeful his team can learn how to get the best out of the high chassis design of the MP4-28, but did not rule out reverting to their 2012 philosophy.
"Well, not before next weekend that is for sure," Whitmarsh told Sky Sports F1 when asked at what stage the team might have to look at going back to a design similar to the MP4-27.
"We will see, we are not too proud to say when we get things wrong, and we do occasionally. But for the time being we have to try and get some understanding and do the best job we can do go forward with this car as quickly as we can.
"It probably won't be as quick as I'd like or many people would like but we think we can work this one out, but if we can't we will look at anything."
Button eventually finished in ninth, whilst Sergio Perez came through to finish in 11th and Whitmarsh was quick to praise his drivers' efforts on what he admits was a challenging weekend.
"It has been a weekend where we have had to force a smile a few times - it has been tough," he added.
"It is tough to start a year like this, you make decisions during the winter and sometimes they don't come off and it is not pleasant being here if you are used to being a front runner. We won the previous two grands prix and to be here with a lack of pace and frankly not understanding the car and really struggling made it difficult for the team.
"The drivers though did a great job this weekend as it is very easy to let your head drop - we went into the race with Jenson in the worst possible shape with heavily-grained tyres and he had to stop very soon so to come through and score some points was good for him.
"For Sergio to come from 16th and nearly get into the points is a solid job. We didn't have the pace so we had to rely on the drivers doing a great job looking after the tyres and doing the best job they could."