Sergio Perez says he found criticism of his performance in China 'amazing'
New McLaren recruit thinks he's performed well on the whole
By Mike Wise in Manama
Last Updated: 19/04/13 7:58am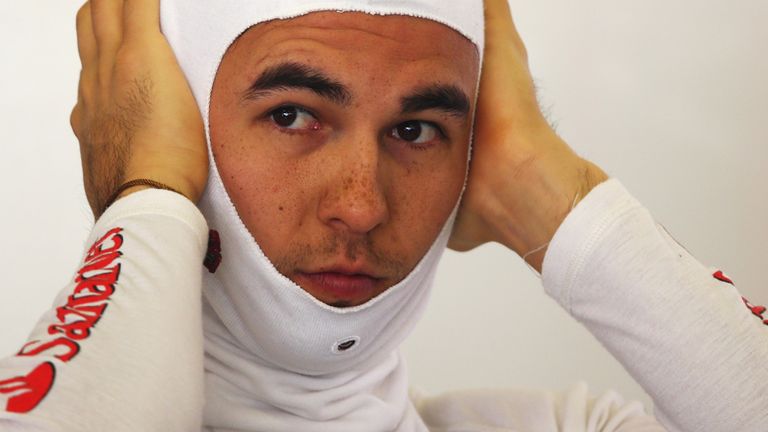 The Mexican finished 11th in Shanghai after giving a performance that led Team Principal Martin Whitmarsh to publicly call on his new signing to "toughen up".
"You have got to use elbows and you have got to be robust without being dirty," Whitmarsh said after a race which saw Perez clash with Kimi Raikkonen, causing nose and wing damage to the latter's car.
According to Perez, who ran a two-stop strategy, his mistake was one of picking the wrong fights with faster three-stopping cars like the Finn's Lotus.
"We had a word about it," he said on Thursday, referring to his team boss. "It's difficult to judge when you can be aggressive and when not. When you are in a different strategy and mainly looking after tyres, the worst thing you can do is fight someone next to you that is on a different strategy and is two or three seconds faster than you.
"You wear the tyres out and you're not actually fighting that guy; you're fighting with someone behind. So it's a difficult balance."
Perez has endured a difficult start to his career at McLaren, largely because of the teething troubles they have experienced with the new MP4-28.
As a result, the 23-year-old expressed bemusement at the attention last Sunday's performance received - all the more so given that, in both Australia and Malaysia, Perez felt he'd done a good job in trying circumstances.
"At McLaren, everyone is watching your performance: every single practice; every single race. And I find it amazing that after three weekends, when I really had two good weekends in terms of maximising the car's potential, after a bad weekend I received so many criticisms," Perez added.
"But I think this is quite normal and usual for a team like McLaren.
"If I'm totally honest, I'm not bothered about it. I'm here to do my job and I will try my best this weekend.
"How many weekends do we have left, 16 weekends? I will keep trying my best in those 16 weekends."