Oliver Turvey hopeful of progress after "extremely busy day" in the McLaren
Team could race development parts in Hungary
By William Esler at Silverstone
Last Updated: 18/07/13 7:13pm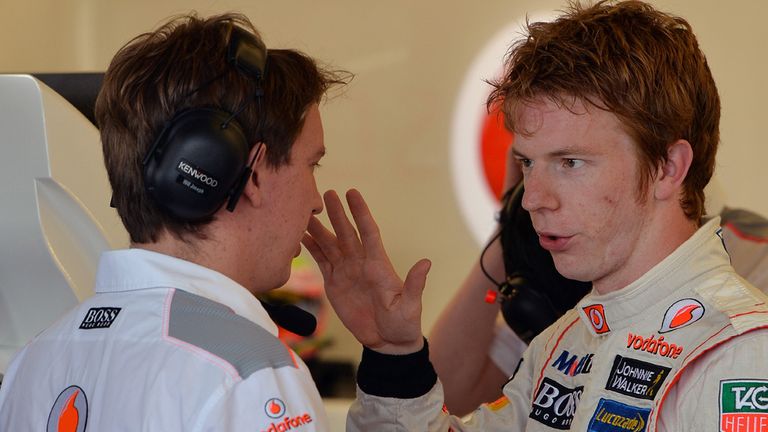 The Woking-based team's simulator driver finished the session fifth fastest - eight tenths of a second behind the pace-setting Toro Rosso of Daniel Ricciardo - although he never targeted single-lap pace.
"It has been an extremely busy day, trying many different things on the aero and the mechanical side of the car," he told Sky Sports F1 Online.
"There were some interesting tests and we will have to analyse the data and see where we are."
Whilst McLaren have admitted they are already looking towards 2014 with their developments, Turvey said some of the parts tested on Thursday could be raced in Hungary next week.
"We still want to understand this year's car and I think that is still going to be a benefit for 2014 and everyone is still pushing on to improve this year's car," he added.
"Certainly there are some things that we tested today that can be raced in Hungary, but next season is going to be important and we are already working on next year's car so it is key for our learning on this year's car to benefit next year's as well."
McLaren are one of only two teams to not have either of their race drivers taking part in the test, but Turvey feels having him present is more beneficial as they are free to try updates on the car.
"Yes definitely - it is my fourth season with McLaren, I've done a lot of days in the simulator and with the weather we have had today it was ideal conditions to test," he said.
"We've had a very busy day - felt as if I was in the car nearly all day - and hopefully the team have learned a lot and we can progress from here."