McLaren boss Martin Whitmarsh not expecting 2014 F1 season to be longer than 20 races
Team chief says sport needs to support Ecclestone on plans
Last Updated: 13/08/13 8:52am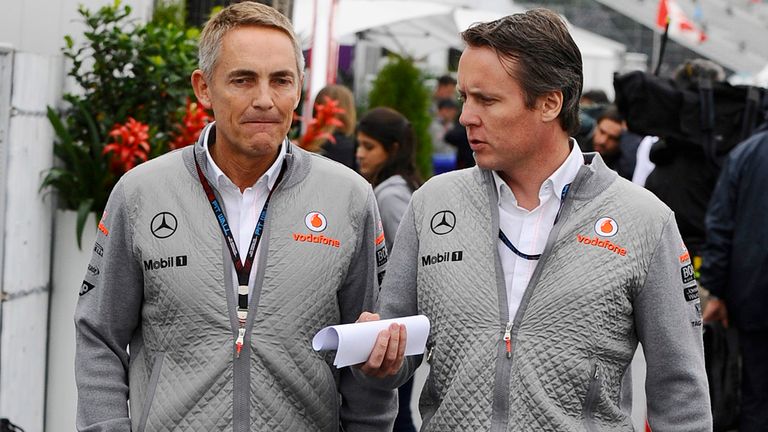 Both the length and composition of next year's schedule has been the subject of much speculation in the sport amid suggestions that 2014 could be headed for a mammoth 22-race season after the surprise announcement that Austria would join a list of new arrivals that is also scheduled to include New Jersey and Russia.
Such fears have now subsided, however, given Indian GP officials have announced their event will take a year's break in 2014 before returning in an early-season slot in 2015. There are also ongoing doubts over New Jersey and Korea's viability for next season, in particular.
A increase of one or two grands prix over this year's 19-stop roster is now therefore the likely scenario and Whitmarsh, who also serves as chairman of FOTA, is himself only expecting a small increase.
"Formula 1 needs some of these new venues - Russia is an interesting market," the McLaren Team Principal said.
"But with questions marks over some of the venues we have, you have to keep the conveyor belt rolling, and he [Ecclestone]'s been pretty good at orchestrating it so far.
"Personally I don't think there will be more than 20 next year, but it is for others to speculate on which races will be on the calendar."
Whitmarsh believes Ecclestone has been right to ensure F1 has a number of options open to it for 2014 but admitted the realisation of a 22-race season would be a difficult one for the sport's mechanics in particular.
"In fairness to Bernie he has been pretty good at finding new venues," said the McLaren Team Principal. "In this (financial) climate there are always locations in doubt, so therefore having some back-ups is not a bad idea," he added.
"I don't know if the calendar will grow to 22. It would certainly be incredibly tough on the teams, but that's the business we're in.
"We all thought a few years ago that going beyond 16 would be tough, and a lot more of them are outside Europe now.
"Myself and the drivers have a comparatively easy time compared to the guys who build the cars and do all the back-to-back races, it's very hard.
"But we have to support Bernie."