Sergio Perez gave the best performance of his McLaren career in timely fashion in India
Under-pressure Mexican delivers fifth-place finish
By Mike Wise
Last Updated: 28/10/13 1:31pm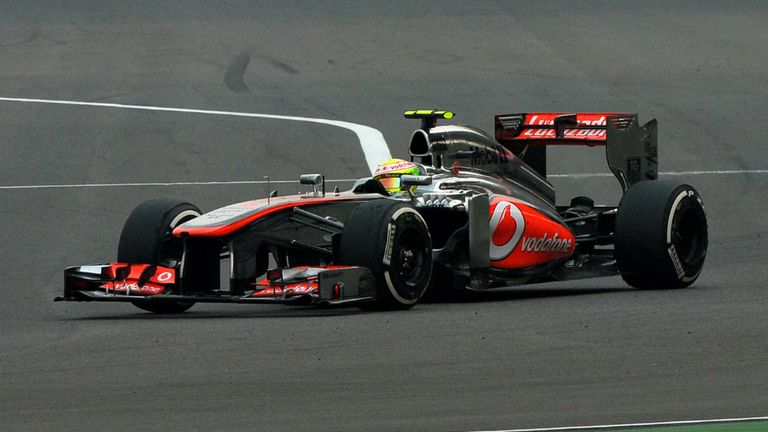 The Mexican, who has yet to be retained for 2014, finished fifth at the Buddh International Circuit, matching the team's best result in what has proved a tough season.
"We've been having a difficult season so this kind of result motivates everyone at the team. It really gives us encouragement to go into the last three races," Perez said after a race which, according to the 23-year-old, had been on the cards for some time if it hadn't been for problems with tyres and pit stops.
"Finally, I raced without any bad luck as we had in the last two or three races, where we should have finished in a similar position to where we finished today," he explained.
"We managed to complete a clean race and it's a great result. There's no question that I had a lot of pressure - and always great Champions can perform with pressure.
There was nothing wrong with Perez's tyres this time, nor McLaren's pit work. Starting ninth on the grid on the medium tyre, he made a good start and climbed as high as second before his first stop.
"It was very difficult, especially to start on them. In the first couple of laps, it was difficult to get temperature in them. But I think we managed to do a good job," he said.
"I think it was crucial to get Fernando [Alonso] because he was close to our pace. So at the start he was my target and I nearly got [Mark] Webber."
Getting rid of his soft tyres after just five laps, Perez then started making his way back through the field again - the icing on the cake coming with late passes on Lewis Hamilton and Kimi Raikkonen.
"We went into Turn 4 and I was trying to brake as late as I could to keep Lewis behind. I managed to do it and then I had a very good rhythm," he added.
It was a different story for team-mate Jenson Button, however, who finished a lapped 14th and never recovered after collision with Alonso exiting Turn 3 on the opening lap.
"It's a shame really because the car was quick round here, as Checo showed in the race. It's a shame we couldn't get two cars in the points but that's the way it is sometimes," the 2009 World Champion said.
"I got hit on the first lap, quite hard in the side, by Fernando, I got a puncture from it I think, and that's why I had to come in early.
"The problem was, I was on the medium tyre which you need to run long. So it destroyed that really."