Martin Whitmarsh reveals his anger after rival team u-turned on Magnussen deal
McLaren only hired youngster after agreement wasn't upheld
By Pete Gill
Last Updated: 23/11/13 2:46pm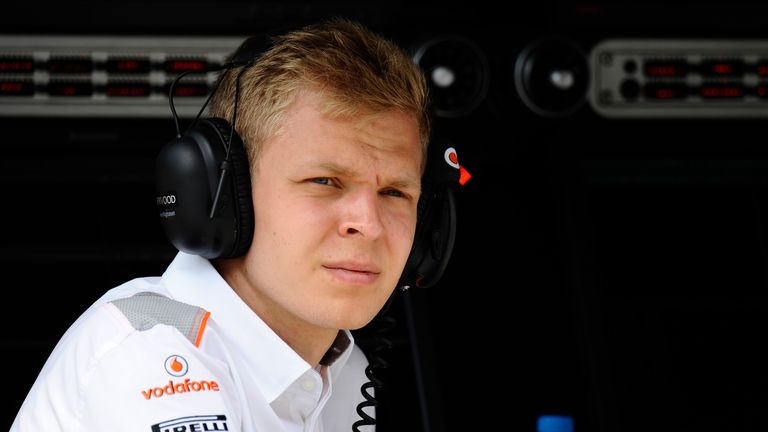 McLaren announced last week that the 21-year-old will replace Sergio Perez as Jenson Button's team-mate for next season, but it has emerged they only took the decision after a deal to place the youngster in a race seat further down the grid collapsed.
In unusually angry tones, the normally mild-mannered Whitmarsh confirmed to the official Formula 1 website: "I hoped and tried to find him a cockpit - I even did a deal and shook hands with a team principal up and down this paddock - an absolute deal - but he stepped back.
"I would like to but I won't [name the team principal concerned]. Even after 25 years I find that difficult to deal with - I know I shouldn't, but I am still hopelessly naive. I still think that if you look somebody in the eye and shake hands then that's a done deal. When it turns out like in the Magnussen case, then I am shocked - and I tell myself 'learn, don't be naive'. So having to face this situation, I decided let's go for it with Kevin ourselves."
The repercussions of McLaren's bombshell decision to promote Magnussen - based, according to Whitmarsh, on the conviction that the Dane is "is an extraordinary young man who deserves to be in F1" - are still reverberating in the paddock.
With Perez now optimistic that he will stay on the grid for 2014, most probably at either Force India or former team Sauber, the arrival of the Mexican in an already-crowded driver market threatens the future of a host of drivers - including Force India's current pilots Paul di Resta and Adrian Sutil - whilst also complicating the picture for Nico Hulkenberg and Pastor Maldonado as they chase the vacant seat at Lotus.
"His mission was to come here and compete and beat Jenson," added Whitmarsh as he justified the decision to dispense with Perez just a year after signing him.
"Jenson is a tremendous benchmark - not an easy one to beat - and this move was not against Checo, as I think he's done a decent job. What went wrong for him was that Kevin Magnussen existed. All F1 drivers are good, but the extraordinary ones that have arrived in the last few years were Lewis [Hamilton] and Sebastian [Vettel] - extraordinary talents - and you are looking for the next extraordinary one. In the shape of Kevin and Stoffel Vandorne we have two extraordinary young men, who may or may not achieve the pinnacle of Formula One, but our belief is that both have the potential to do that."