Jenson Button backing McLaren to re-emerge as title challengers in 2014
"Changes are great for everyone apart from Red Bull," says Button
By James Galloway
Last Updated: 26/11/13 5:01pm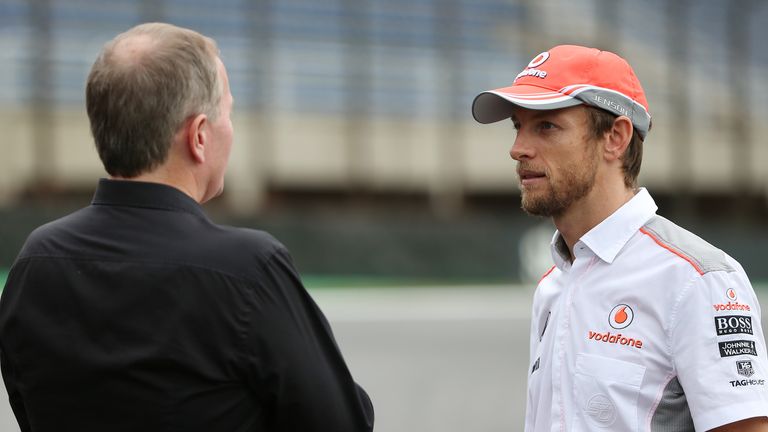 This year represented the Woking-based outfit worst season since 1980, when they last failed to score a podium finish, after taking a bold but ultimately misguided design turn in the gestation period of the MP4-28.
But despite this year's fifth-place Constructors' Championship finish and the fact next year will be their last with Mercedes engines prior to 2015's reunion with Honda, Team Principal Martin Whitmarsh has already insisted that there are 'no excuses' for the legendary outfit not to return to the top step of the podium next term in the wake of their first winless year since 2006.
Button, who signed a one-year contract extension to stay at Woking into a fifth season, says the fact 2013 proved a major learning year will benefit McLaren going forward and that the dramatic change in regulations over the winter will only help everyone bidding to finally overhaul Red Bull.
"We've learnt a lot this year," the Briton was quoted as saying by The Daily Telegraph.
"We've also [experimented] more than normal. If you're in a championship-fighting car you're scared to get away from the set-up you know. We've been places that we would never have thought of in the past. That has really helped us.
"Everyone is excited about next year. Changes are great for everyone apart from Red Bull."
Although McLaren's four-six finish to the year at the Brazilian GP represented their best of the whole season, Button echoed Whitmarsh in stressing that winning was the team's only target.
Indeed, he sees no reason why the struggles of 2013 won't ultimately prove to be no more than a 12-month blip.
"I went over the finish line [in Brazil] with a smile on my face. "It was a positive way to end the year, but McLaren are about winning," he was quoted as saying by the Daily Mirror.
"We are definitely title contenders next year. So are Red Bull, Ferrari and Mercedes.If you look at 2010, with two races to go I was out of the championship but Lewis was still in it. In 2011, we got beaten by one person in a Red Bull, so we were very close to the top. So it's definitely there. It's not going to be easy, of course.
"We're fighting Red Bull, who have done an amazing job over the past four years. But there's a good atmosphere in the team and there's definitely not anybody in the team who thinks it can't happen next year."