McLaren expecting China to mask progress being made with MP4-30
Woking team not expecting Shanghai's long straights and chilly conditions to suit their Honda-powered car; Jenson Button and Fernando Alonso hoping to battle midfield again
By James Galloway
Last Updated: 21/04/15 3:17pm
McLaren have warned against expecting further big progress from the MP4-30 in this weekend's Chinese GP.
Although the former world champions exited Q1 for the second race in succession last time out in Malaysia, both the team and their drivers were encouraged by the rate of improvement shown by the problematic Honda-powered car.
Having proved the slowest of all in the Australian season-opener and run around five seconds off Mercedes' leading pace, McLaren cut the deficit to less than four seconds at Sepang and were racing in the midfield before unreliability struck down both cars.
Jenson Button is hopeful of again racing the cars ahead in China, but is aware that the layout of the 5.45km Shanghai track and the forecast dank conditions are likely to mask any further progress.
"It's a pity we didn't finish the race in Malaysia. We'd made solid progress up until that point in the weekend, and it would have been a fantastic boost to get a car home in amongst some of the cars in the midfield pack. Still, it's a target to aim for in China, and I hope we can build upon our pace and performance in Malaysia," he said.
"However, China's two long straights – each preceded by slow-to-medium-speed corners – will place extra emphasis on the power unit. And there is a feeling that the expected cooler weather will make it harder to generate tyre temperature – which could mean that any progress we make doesn't necessarily translate to a laptime benefit.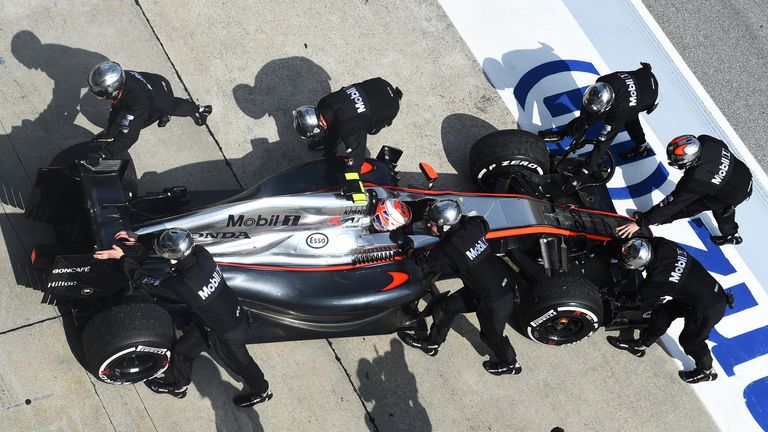 "But there is definitely progress being made, and it's great to be able to play a role in helping move the whole team forwards. It'll be fascinating to see how much change we can effect over the forthcoming races."
Such was McLaren's progression on the stopwatch between Australia and Malaysia that the returning Fernando Alonso joked that "if we can improve 1.5 seconds every two weeks in three or four races we'll be in pole!"
Like Button, however, team boss Eric Boullier is cautioning against the prospect of major strides forward being made before the European season commences at Barcelona next month.
"We came away from the Malaysian Grand Prix weekend feeling optimistic about our state of development and the improvements we'd made relative to our closest rivals. However, we don't take anything for granted, and are fully aware that the next two races [China and Bahrain] probably won't show quite the same rate of improvement as we witnessed at Sepang," McLaren's racing director admitted.
"That's a natural consequence of the fact that, first, the performance gains we're finding aren't linear in fashion – some will be for performance, some for efficiency, and others for reliability; and, second, because the different tracks subtly colour and shade pace in ways that can be hard to read, particularly from the outside looking in.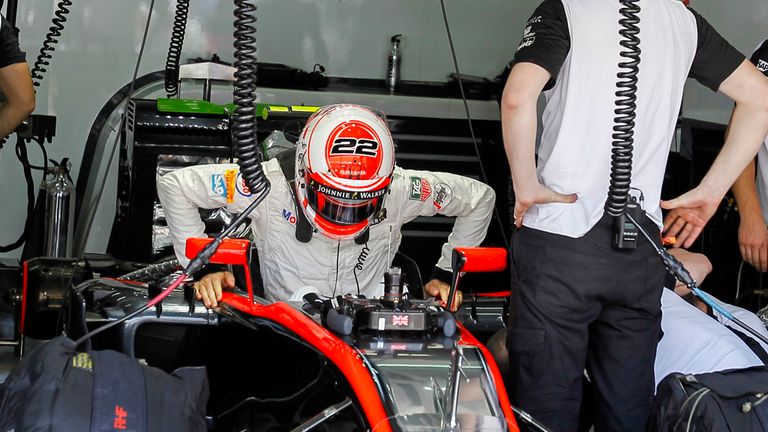 "Nonetheless, we're pushing hard on every front to improve our competitiveness, and our aim is to bring continuous developments to both chassis and power unit to every race, at a rate that enables us to catch and pass the teams ahead of us."
But while the prospect of going through the first three races of a season without points for the first time since 1981 is therefore looming large into view for McLaren, Fernando Alonso continues to take the positives from their on- and off-track efforts.
"The steps we took between Australia and Malaysia were extremely impressive: it was a great feeling to be able to mix it with other cars and drivers, and I hope we can do more of the same in China this weekend," said Alonso, a two-time winner in Shanghai.
"That sort of progress really gives the whole team belief and confidence in the path we're taking, so I hope we can keep moving forwards every time we take to the track."