The 2013 Formula 1 Calendar
All the details you need to know about F1 in 2013.
Last Updated: 12/04/13 7:52am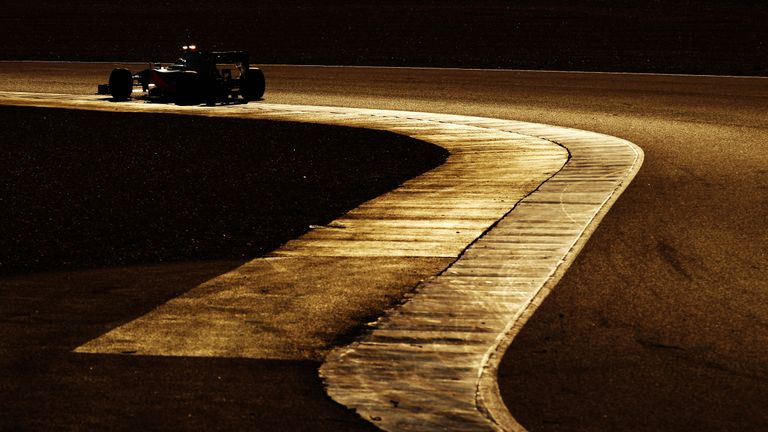 Despite the omission of Valencia and the British GP at Silverstone losing its July slot for only the fifth time in the event's history, the calendar predominantly follows the same path as the 2012 campaign.
In a minor tweak, Japan and Korea have swapped positions while both the German and Belgian GPs have been brought forward by a week either side of the now-traditional mid-season August break.
Meanwhile, the much-anticipated inaugural street race in New Jersey has been postponed until 2014, with F1 supremo Bernie Ecclestone confirming that although race organisers had run out of time to prove its state of readiness he remains fully committed to the event.
There was speculation that a French, Austrian or Turkish GP could return to the schedule and the German race was moved forward a week, to create a gap on July 21, but no deal could be put in place for a 20th race.
F1 itself will return to action at the start of February when the first of three four-day tests commence on February 5th at Jerez.
Car launches
Lotus - January 28th, Enstone.
McLaren - January 31st, Woking.
Force India - February 1st, Silverstone.
Ferrari - February 1st, Maranello.
Sauber - February 2nd, Hinwil.
Red Bull - February 3rd, Milton Keynes.
Mercedes - February 4th, Jerez.
Toro Rosso - February 4th, Jerez.
Caterham - February 5th, Jerez.
Marussia - February 5th, Jerez.
Williams - February 19th, Barcelona.
Winter Test Dates
Jerez - February 5th to 8th February.
Barcelona - February 19th to 22nd.
Barcelona - February 28th to March 3rd.
The F1 2013 Calendar:
Australian GP - March 17.
Malaysian GP - March 24.
Chinese GP - April 14.
Bahrain GP - April 21.
Spanish GP - May 12.
Monaco GP - May 26.
Canadian GP - June 9.
British GP - June 30.
German GP - July 7.
Hungarian GP - July 28.
Belgian GP - August 25.
Italian GP - September 8.
Singapore GP - September 22.
Korean GP - October 6.
Japanese GP - October 13.
Indian GP - October 27.
Abu Dhabi GP- November 3.
United States GP - November 17.
Brazilian GP - November 24.