Australian GP Paper Review: Fleet Street fear Daniel Ricciardo's penalty is just the start
British press also unimpressed with the long, long wait for Sunday night's controversial verdict against Red Bull
By James Galloway
Last Updated: 26/03/14 1:43pm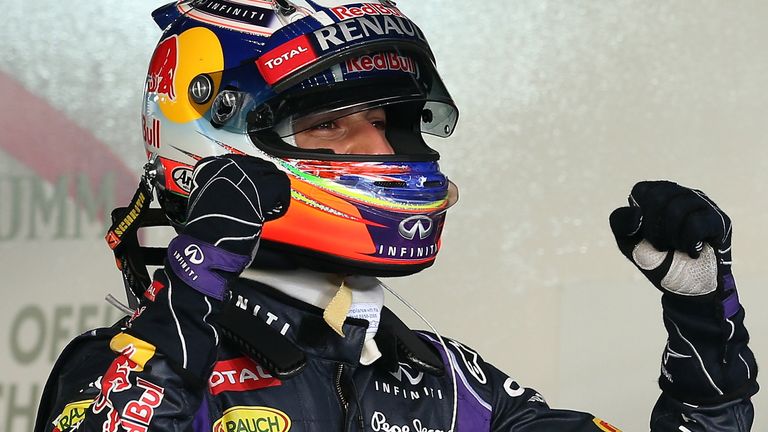 Approaching midnight in Melbourne - and over five hours after he had become the first Australian to finish on the podium in the 29 year history of its home race to the acclaim of the Albert Park crowd - Ricciardo was excluded from the results after stewards ruled that his Red Bull had contravened the new-for-2014 fuel flow regulations.
F1 has been accused in the past of taking too long to deliberate and rule on incidents during the course of a grand prix and, writing in The Times, Kevin Eason suggested 'F1 had managed to shoot itself so spectacularly in the foot' again.
'Maybe Sherlock is the only man for the job,' he wrote. 'The FIA launched its team of amateur sleuths on a multimillion-dollar corporation last night and kept Formula One fans around the world on tenterhooks for hours. Again. For all its smug, smart, intellectual brilliance, F1 is a basket case of the first order.'
The Guardian's Paul Weaver concurred that it had been the fans who had been short-changed. 'Picking a winner from a heavyweight contest between silks is a hazardous business; identifying the loser is as easy as waving a chequered flag," he said.
'It is the F1 fan, and there were 100,000 in Albert Park to cheer their local hero, Daniel Ricciardo, into second place on his Red Bull debut.'
Furthermore, the consensus among the British press was that Ricciardo's late disqualification was unlikely to prove an isolated incident in F1's complex new era.
'Team principals, pushing their engineers to perfect what is billed as the most complicated engine system in the history of the sport, fear that this punishing judgment by the Melbourne stewards is only the start and that more races this season will decided in the darkness,' Eason added.
Meanwhile, in The Daily Telegraph, Daniel Johnson wrote: 'Darkness fell over Formula One's brave new world last night as Red Bull and the race stewards were locked in what could become a lengthy legal dispute over the runner-up position in the Australian Grand Prix.
'But all the post-race deliberations and arguments left an unpleasant taste in the mouth. Improvement in how quickly the FIA comes to the kind of decision which affected Ricciardo is surely the most pressing concern. The appeal process now awaits, but this is unlikely to be the last time disputes over fuel consumption continue long after a race has finished.'
But should the FIA been able to come to a swifter decision regarding Red Bull's fuel flow infringement?
'Should race results be overturned like this, and so long after the finish?' The Daily Mail's Jonathan McEvoy pondered.
'I am inclined to cut Formula One some slack because it has a technological complexity like no other. But, as one team principal confided. this was an easy case to adjudicate on. You look at a straight line on the graph and if the fuel-flow line goes above it, you have a fault. It should take less than five minutes.'
The whole fuel flow episode also left The Daily Mirror's Byron Young thoroughly unimpressed: 'Instead of a cathartic beginning to the new-look F1, complete with futuristic hybrid energy, smaller, quieter engines (love them or hate them) the seedy side of F1 was exposed again.'