James Allison says Ferrari should always seek out the best technical staff
Adrian Newey might not be joining the Scuderia but chassis boss says they should keep looking
By Mike Wise in Monaco
Last Updated: 23/05/14 6:12pm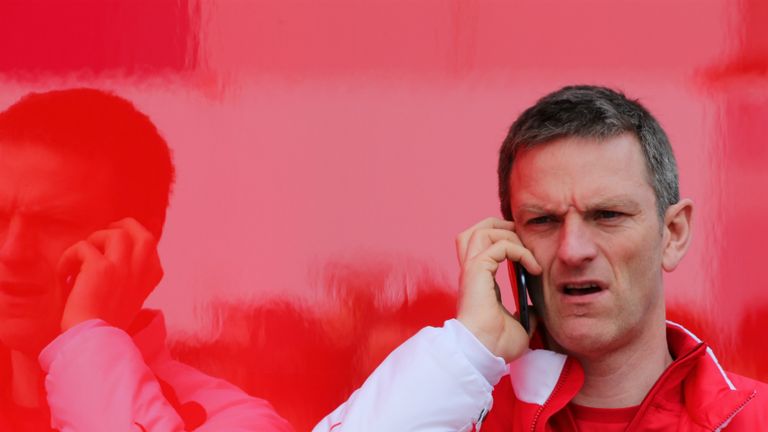 Speaking on Friday, traditionally a 'rest day' at the Monaco GP, Allison reckoned a team top-heavy with engineering excellence was the right way to go, provided they're given the right organisation and space to be creative.
The fact that Mercedes' current success comes after they acquired the services of a number of big technical names indicates that the strategy works.
However, any plans Ferrari had to bring in Adrian Newey to work alongside Allison have been scuppered after Red Bull confirmed on Friday that their ace designer has pledged his future to the World Champions.
Speaking on Thursday, new Team Principal Marco Mattiacci denied approaching Newey. Yet according to Allison: "Regarding any people coming to Ferrari, I would hope that Mattiacci - Marco - and Mr Montezemolo, our President, would continuously be trying to find for Ferrari people of the absolute best calibre, because at the bottom of everything this sport is about the people you put into it. I would hope they're doing just that."
Allison, who joined last year to oversee chassis engineering, having previously served as Lotus's Technical Director, said that Ferrari already possess a "wealth of talent" which is "the match of any team".
But he also believes that success in F1 doesn't come overnight. Once again, Mercedes have shown the way in this regard, having long targeted 2014's rule changes as the chance to make a step forward.
"The key thing in this sport is to do the right thing - to do it long enough for it to have an effect. Much of what Ferrari does is already right but there's some things that when I arrived, I'd wish to change direction on and improve upon," he said.
And with Montezemelo in the past calling on Ferrari to adopt a different design approach than their rivals, Allison hopes he can deliver.
Again, though, the 46-year-old stressed: "I think creativity and originality are really important parts of being competitive. However, there's nothing magic about them. Creativity and originality can only come if you set out to allow the engineers in your organisation the space and the time to do that.
"If you force them to operate with their back against the wall, up against deadlines that are very, very tight then there's no time for them to think about how they might approach something differently."
Starting work last September, Allison's influence on the F14 T has been limited and he admitted that it's currently no match for those built by Mercedes and Red Bull.
However, he's hoping to see steady improvement in the coming races, with Ferrari also hoping to make gains with their power unit at the next race in Canada.
"We're not lagging hugely behind but there is nevertheless work for us to do before we can say we're completely happy with the chassis performance," he added.