Bernie Ecclestone says there is still no confirmed venue for the 2013 German GP
F1 boss blames fighting between motorsport clubs for uncertainty
By William Esler
Last Updated: 30/01/13 3:37pm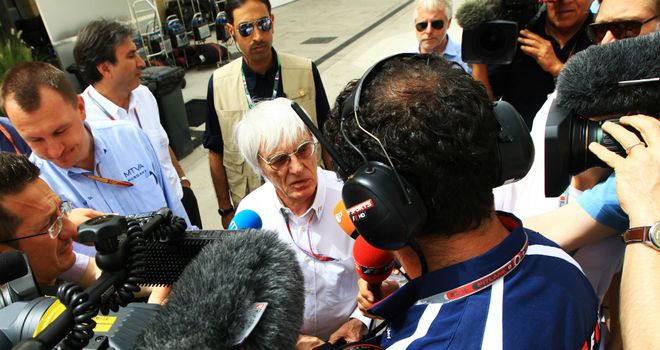 The race alternates between Hockenheim, which hosted the race last year, and the Nurburgring, which is due to host the race on July 7.
However, the future of the race was thrown into doubt when the Nurburgring ran into financial difficulties at the end of 2012.
Moving the race to Hockenheim would not be straightforward, though, as the AvD which looks after the Nurburgring are keen to ensure the German GP name is not used at another venue in 2013.
The incident is reminiscent of the 2007 season, when no German GP appeared on the calendar after Hockenhiem claimed ownership of the title.
"It's all a little bit political, with different political groups fighting each other," Ecclestone said.
"You have the AvD, one club there that looks after the Nurburgring, and the ADAC, another club, which looks after Hockenheim.
"The Nurburgring is where the race should take place, and the AvD say unless they can't do it then it can't take place. We've said to them we don't have to call it the German Grand Prix this year, we can call it the Grand Prix of Europe.
"It's all a bit messy. At the moment the race is on-off, on-off, but we're doing our best to get it sorted. We'll try and make it happen."