Lotus: Third stop for Kimi Raikkonen in German GP was the correct strategy
But team also believe they would have won but for Safety Car
By Pete Gill
Last Updated: 24/07/13 2:38pm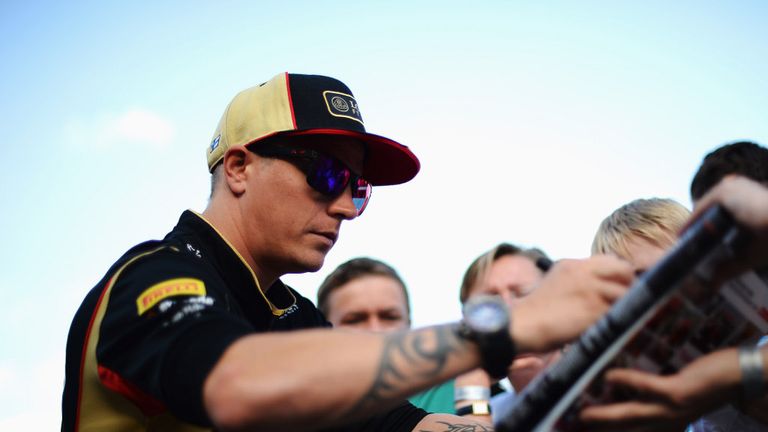 The decision to stop Raikkonen, who ultimately crossed the line just behind the victorious Sebastian Vettel, for a fresh set of tyres with ten laps remaining of the grand prix at the Nurburgring provoked plenty of post-race scrutiny, with the Finn himself among those sceptical about the wisdom of the strategy.
However, Lotus have now reported that subsequent analysis of the tyre degradation experienced on Raikkonen's E21 has concluded that their decision to stop the Finn was correct.
"There has been a lot of debate over whether we should have left Kimi out in his final stint, but it's very clear from our simulations that - had his tyre degradation level continued at a steady rate - Seb would have quite easily been able to reel him in," revealed Alan Permane, Lotus' trackside Operations Director.
"While we are in no doubt about that, what is questionable is what would have happened if the degradation level had increased towards the end of the race. This was certainly the case for a number of other drivers who opted for that strategy, who we then saw being passed quite easily in the latter stages; something that would likely have happened to Kimi and subsequently dropped him back to fourth behind Fernando [Alonso] rather than a comfortable second with a fighting chance of victory.
"Taking all that into account, we're very comfortable that the decision taken was the correct one."
Yet while Lotus are convinced that Vettel would have won his home event whatever strategy they employed through the closing stages of the race, they are equally certain that either Raikkonen or team-mate Romain Grosjean would have prevailed over the Red Bull driver but for the deployment of a Safety Car midway through the race.
"We firmly believe that both Kimi and Romain would have had a far superior chance of catching and passing Sebastian [Vettel] were it not for the emergence of the Safety Car 36 laps from the end. We would have been much more comfortable with the idea of running Kimi on a two-stop strategy; sending him deeper into the race on his second stint rather than being forced into an early change by the Safety Car," said Permane.
Meanwhile, Lotus, who again experimented briefly with a Passive DRS System during last week's Young Driver Test and trialled a series of different exhaust designs, have confirmed that they will be debuting new development parts in Friday's practice sessions for this week's Hungarian GP.