Whitmarsh: We have genuine pace
Martin Whitmarsh says Lewis Hamilton's pace on Friday can be converted into race performance and insists Jenson Button's weekend isn't over.
By William Esler
Last Updated: 08/06/12 9:25pm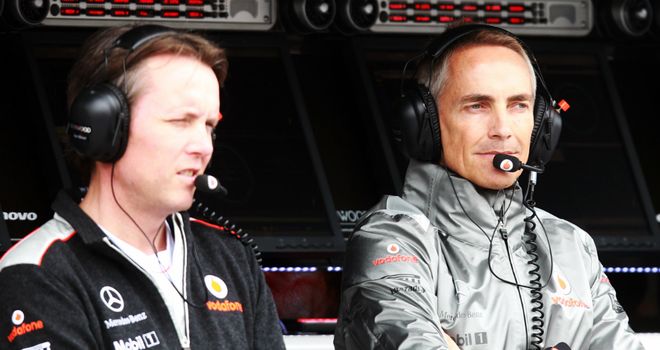 Martin Whitmarsh had mixed emotions after Friday's practice sessions, with Lewis Hamilton topping the timesheets, but Jenson Button spending most of his day in the pits.
A McLaren driver hasn't been on the top step of the podium since the opening weekend of the season, when Jenson Button won in Australia. However, Whitmarsh is sure that the pace shown by Hamilton on Friday can be converted into race pace on Sunday.
"I think that was genuine pace, it was a good long run and good for Lewis," Whitmarsh told Sky Sports F1.
"Obviously it was different for Jenson and a bit disappointing really. We let him down not getting the car out quickly enough.
"But for Lewis it was a good start, and he kept feeling there was more pace in the car, so that is a good sign. Certainly the long runs were very good, and the short runs were competitive as well.
"Conditions can change, but there is every reason to be positive we can be competitive (in the race)."
Despite only completing just 12 laps during first practice and getting on track for the final 20 minutes of the second session, Whitmarsh says Jenson Button can still have a successful weekend.
"We can give him a decent car tomorrow, and a decent opportunity to get ready for the weekend in P3 tomorrow," he added.
"Jenson can clearly drive brilliantly here as we saw last year and we just have to give him a car to do that."