Esteban Gutierrez, Max Chilton & Charles Pic pick up U.S. GP penalties
Sauber drops to 20th with Chilton to serve early drive-through
By James Galloway
Last Updated: 18/12/13 1:41pm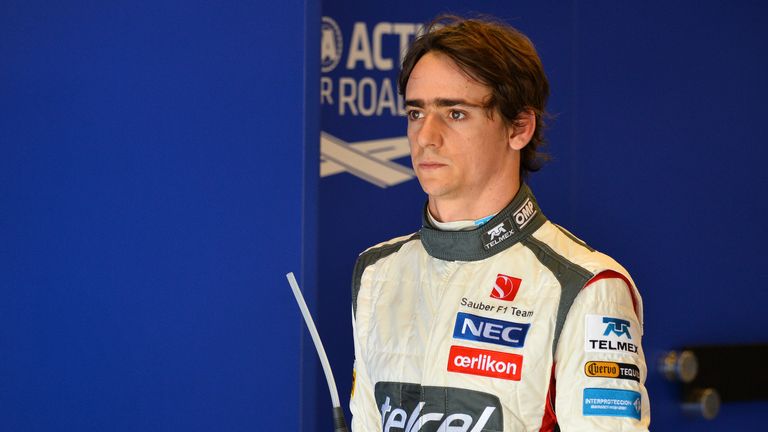 Heading into qualifying day at the Circuit of the Americas and it was already known that McLaren's Jenson Button would drop three places on Sunday's grid from where he qualified - which turned out to be a lowly 13th - after being penalised for overtaking under red flags in Practice One.
Early into qualifying and the three-man stewards panel, which includes 1992 World Champion Nigel Mansell, had two more incidents to dissect after rookies Gutierrez (Sauber) and Chilton (Marussia) were alleged to have impeded Pastor Maldonado's Williams during Q1.
After deciding to rule on both incidents later on Saturday afternoon in order to hear from all the drivers concerned, stewards decided to punish both offending drivers - albeit in slightly different ways.
Gutierrez's sanction was the most severe, and damaging for his race prospects, as the Mexican received a ten-place grid penalty having "unnecessarily impeded car 16 between turns 19 and 20 whilst performing maneuverers that the Stewards consider dangerous" in blocking the Williams into the final corner.
Having qualified in the top ten for just the third time in F1, Gutierrez now drops from tenth place to 20th on the final grid.
Chilton, meanwhile, became the second ever recipient of drive-through penalty issued for an offence committed before a race after first blocking Maldonado and then Force India's Adrian Sutil at the same point of the circuit in the closing minutes of Q1.
"A drive-through penalty in accordance with Article 16.3(a) to be served during the first 5 laps of the race," the stewards' statement read. "Car 23 unnecessarily impeded cars 16 & 15 between turn 19 and 20."
Charles Pic, meanwhile, had qualified ahead of the two Marussias in 20th place but will start behind Chilton in 22nd and last after incurring an automatic five-place penalty after Caterham were forced to change the gearbox in his CT03 before it had completed its mandatory five consecutive events.
As the grid is reworked in the order the respective penalties were distributed, Gutierrez's ten-place grid drop means Button is now only demoted a net two places in the starting line-up to 15th.