Silverstone asks the Prime Minister to block any public funding for Circuit of Wales
Developers requested government backing for new motorsport venue
By William Esler
Last Updated: 24/03/14 4:57pm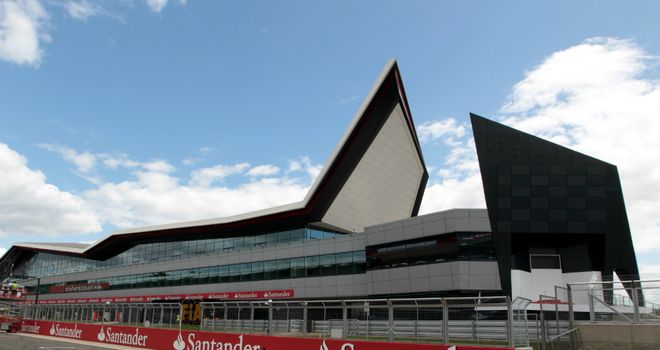 Plans were revealed in 2012 for a £250 million development of an 830-acre site in South Wales for a "world-class automotive cluster, centred around a performance circuit designed to host international motor sport events such as MotoGP, World Superbikes, World Motocross and World Touring Cars".
Following reports that the new Welsh circuit could be in line for some public funding, Silverstone feel that any such grant could the Circuit of Wales an unfair advantage over other existing venues in the UK and that it could amount to "illegal State aid".
"Silverstone has no objection to competition between UK circuits, but it has to be a level playing field," a statement from Silverstone read.
"Silverstone has been advised that an injection of funds by the Welsh and/or UK governments to the Circuit of Wales project could also amount to illegal State aid, as a transfer of State resources would give Circuit of Wales an economic and selective advantage over other circuits (and developments). There are currently a number of well established, privately funded circuits in the UK, including Wales, that feel that the British motor sport industry would be threatened by the addition of a government funded circuit.
"When Silverstone Circuit was recently looking for support to secure the future of the Formula 1 British Grand Prix and protect Motorsport Valley - a cluster of motor sport, automotive and high performance engineering businesses at the heart of the motor sport industry sector, comprising 4,300 companies, employing 41,000 people and generating annual sales of £9 billion - the application was denied on the basis that this would be classed as illegal State aid.
"In the absence of such aid, Silverstone had to sell off assets to ensure the Formula 1 British Grand Prix was retained in the UK."
Silverstone has a contract to host the British GP until 2026 and is also the venue for the UK rounds of the MotoGP Championship and the World Endurance Championship.