Lewis Hamilton eyes qualy improvement as he embarks on 'attack mode'
Silverstone winner admits being title chaser is "very, very difficult"
By James Galloway
Last Updated: 08/07/14 8:33am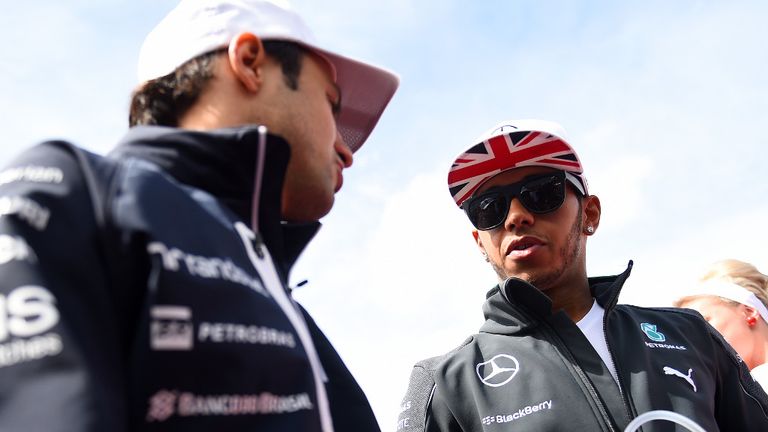 Lewis Hamilton has targeted a return to top form in qualifying ahead of F1's summer break after vowing to launch into "attack mode" now he has all-but cancelled out Nico Rosberg's championship lead.
The 25-point swing in Hamilton's favour that the combination of his victory and Rosberg's retirement in the British GP produced means the latter now holds only a four-point lead – the equivalent of an eighth-place finish - heading into back-to-back races in Germany and Hungary later this month.
Next week's race at Hockenheim marks the mid-point of the 19-race 2014 season, meaning errors from Hamilton or Rosberg over the next few months are likely to prove increasingly costly.
Unusually, it has been in Hamilton's traditional stronghold of qualifying where the 29-year-old has made the bulk of his mistakes recently, with Q3 errors in Canada, Austria and Britain meaning Rosberg now leads their Saturday head-to-head by five to four.
As the driver with the fourth highest number of poles in F1 history - and who has never been outqualified by a team-mate over a whole campaign - Hamilton said he needed to start consistently maximising both his and the dominant W05's performance again, particularly on Saturdays.
"I think this is now, kind of... we'll draw a line under that last nine races and now it's attack mode, start again and now, utilising that pace and utilising the car's pace," he said after celebrating his 27th career win and second at Silverstone.
"There are still some things we need to improve on. I wasn't too worried about the time lost in the pit stop as I knew the next one would be better.
"I'd been working on my position so I didn't lose time in that but qualifying really - just getting myself back to my normal qualifying mode and that, I think, will be good."
Hamilton admitted he couldn't afford to have a repeat of the type of strategic miscalculation he made on Saturday, when he gambled on not completing a final lap in drying conditions, if he wanted to beat Rosberg to the title.
"[Qualifying] was a real kick in the balls. I really had to pick up, pull up my socks and get on it if I want to win this world championship, and I can't have situations like yesterday," he insisted.
"The last two races I've easily had the pace to be pole position and I've not put it there. I've put it much further back, made it much harder for myself but now I'm going to try to rectify that for the future."
May's Monaco GP is the only race to date at which Hamilton and not Rosberg has arrived as the World Championship leader, with the Briton's pair of mechanical retirements so far meaning he has twice already had to claw back 20-plus points deficits.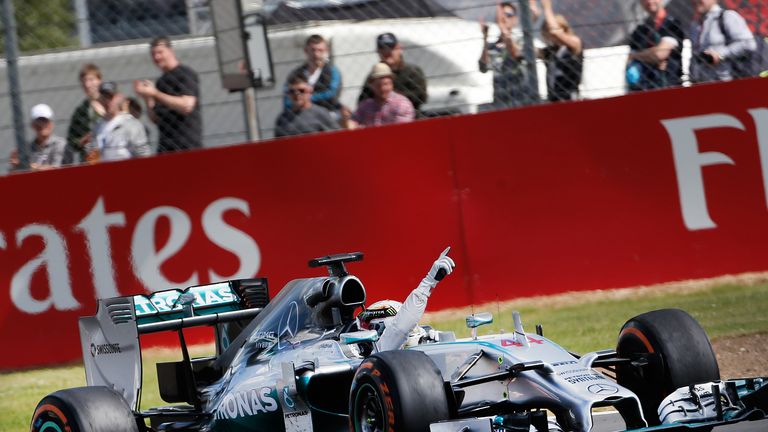 The former title winner therefore admitted that, in terms of the title battle, it was a relief to be essentially back on an even keel with his team-mate.
"I've been chasing all year really, since I lost the points at the first race, and then I was chasing again after the previous DNF," he explained.
"It's been very, very difficult. I was speaking last night, just comparing it to how difficult it is psychologically, it's got to be something similar to the tennis players when they're two sets down.
"It's so hard to get your mind in gear, to get yourself back and not lose points from then on. And so the pressure is high but I really feel that now we're back, kind of close and with the pace that I had today, I really feel that I can… just got to refocus for the next part of the season."